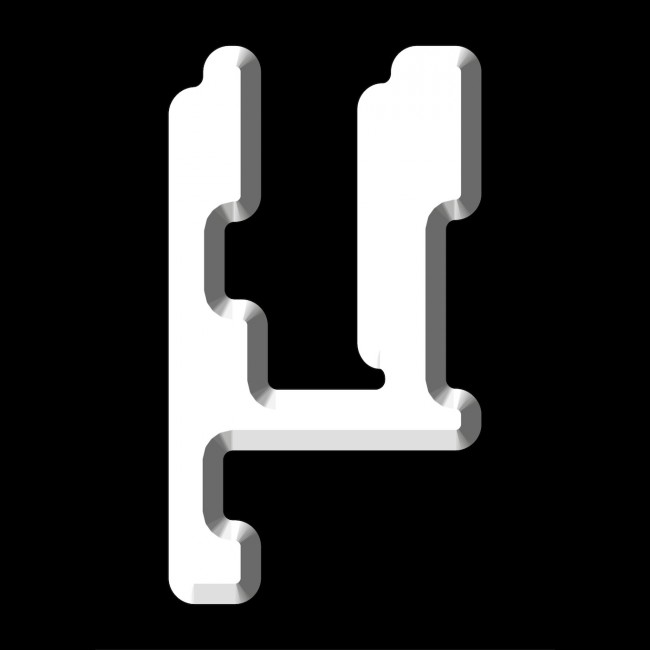 04-09-2015
Various Artists
µ20 (20 Years Of Planet Mu)
ZIQ370
Option 1: A deluxe 3cd+110 pg book portrait boxset.
Option 2: A regular double CD edition consisting of discs 1 & 2 without the book.
Option 3: A digital version featuring all 50 tracks and NO pdf of the book contrary to other reports! Please note the book is only available with the deluxe boxset.
Planet Mu is a label that has always survived on its own very independent terms. For 20 years it's existed both on the fringes and in the centre of emerging electronic music, from IDM and breakcore to dubstep and grime and lately to footwork, which it took a chance on, opening it up to the world through the two Bangs & Works compilations. It also has a strong history of connecting the dots in between those genres by supporting idiosyncratic artists, from label stalwart Venetian Snares to Kuedo, Machinedrum, Boxcutter, Vex'd, Falty DL, Luke Vibert, Ital, Jlin and Mr. Mitch to name just a few.
Run by Mike Paradinas, who under the name µ-Ziq was one of the first wave of producers pushing the musical envelope in the wake of house and techno's initial burst of inspiration, Planet Mu is an established engine of creativity and enquiry, with one foot in the pop world, and a sense of fun that never lets its experimentation disappear into exclusivity and snobbery.
To celebrate their 20th Anniversary, Planet Mu have organised a 50-track, triple CD compilation of both old and new unreleased tracks and remixes packaged in a deluxe dvd-style boxset complete with a 110 page book charting the history of the label, with insight from artists and staff, written by electronic music writer Rory Gibb.
The music on CDs one and two is mainly from the current decade, with contributions from Kuedo, Machinedrum, John Wizards, Ital Tek, Remarc, Boxcutter, RP Boo, John T. Gast, Jlin and new signing Herva to name but a few. They're colourful, broad and adventurous rides across the roster that will impress and excite any fan of electronic music and are a strong reminder of the consistent quality and broad mindedness of the label too.
CD three features more of the older guard, dipping back into the roster from the late nineties and early 2000s with a range of noisier, knottier contributions from artists including Jega, Neil Landstrumm, Speedy J, Shitmat, Leafcutter John, Hellfish, Datach'i and Hrvatski, it's the perfect compilation for hardcore fans and a brilliant and friendly introduction to the label for curious newcomers too.
DISC 1:
01 Kuedo – Slow Knife (2014)
02 Herva – Kila (2014)
03 Remarc – Thunderclap (Dubplate Mix) (2009)
04 DJ Diamond – Dozin (2014)
05 Anti-G – Oohh Shit (2015)
06 Ital – Digi Dub (2015)
07 Mr. Mitch – Phantom Prophet (2015)
08 Ekoplekz – Detroit (2014)
09 Claude Speeed – Center Tech (2014)
10 RP Boo – Azzoutof Control (2004)
11 Traxman – Nothing Stays Tha Same (Funk Bomb Remixx) (2015)
12 Ital Tek – Vacuum I (2015)
13 FaltyDL – Brazil (Maddslinky Remix) (2010)
14 Boxcutter Neonia (2012)
15 Venetian Snares – Meeting A Buddha (2013)
DISC 2:
01 µ-Ziq – Cherk (2014)
02 Jlin & Fawkes – Ankou Celeste (2015)
03 Silk Road Assassins – Shaded (2015)
04 Oriol – Near Me (2012)
05 Machinedrum – Le Ol Skool (2011)
06 John T. Gast – Congress (Original Version) (2015)
07 Swindle – Airmiles (Terror Danjah – Carbon Footprint Remix) (2010)
08 Milanese – 1Up (2004)
09 Luke Vibert – Starchild (2011)
10 John Wizards – Lushoto (µ-Ziq Remix) (2013)
11 Miracle – Strange Taste (2013)
12 Polysick – Magog (2014)
13 Gemmy – Goin' Up (2014)
14 Heterotic – Cute (2014)
15 DJ Nate – Awww Baby Yea (2014)
16 Vex'd – Firestar (2003)
17 Konx-om-Pax – Astro Belter (2014)
DISC 3:
01 Jega – 103 (1997)
02 Leafcutter John – KickCut (2001)
03 Neil Landstrumm – Beauty SQ (2010)
04 Dykehouse – Cloud Sculptor (2002)
05 µ-Ziq – Improper (1997)
06 The Gasman – 2Teq-10 (2013)
07 Hrvatski – Glass (2000)
08 Datach'i – Greenwood Mating Ritual (2003)
09 Hellfish – Pandora's Front Smash Hole (Planet Puke Edit) (2015)
10 Ed Lawes – Chain 1 & End (2004)
11 Slag Boom Van Loon – Butch (Speedy J Remix) (1999)
12 Mark One – Dirty Birds (2004)
13 Frost Jockey – Twee (1998)
14 Remano – Eszildn – Contax (2008)
15 Ambulance – Circlette (2002)
16 Mrs Jynx – Coral Face (2006)
17 Tim Tetlow – Stelophane 101 (2000)
18 Shitmat – S950-003 (2008)