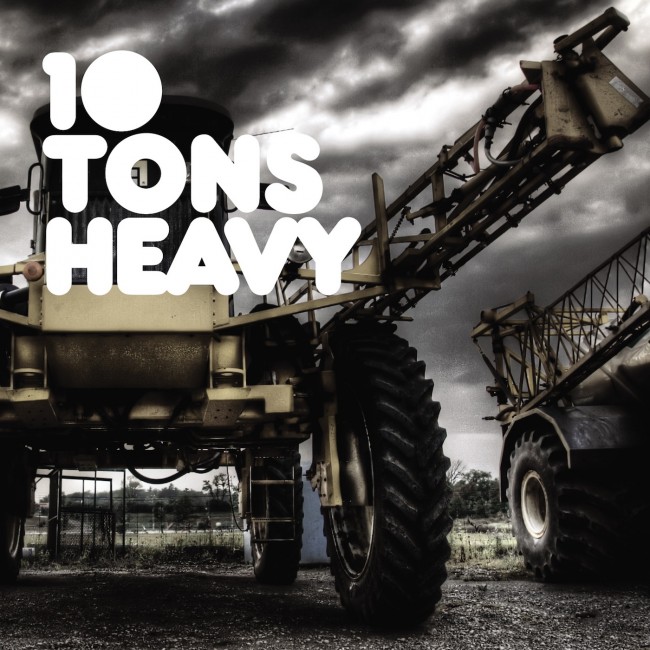 15-10-2007
Various Artists
10 Tons Heavy
ZIQ195
Dubstep truly is the sound of now, and what better way for Planet Mu to celebrate its own unique journey through this fresh genre over the last few years than an extremely huge compilation. With Boxcutter, Milanese, and Vex'd all pushing the sound to an extreme new level and the more straight up work of Pinch, Distance and MRK1 ensuring the original bassweight is still intact, Mike Paradinas takes the sound of now into the future.
A collection of the finest, deepest tunes released on mu over the last 4 years, and the cd features a special bonus mix by Kiss FM's DJ Hatcha, containing massive new tunes from Planet Mu's freshest artists in the scene.
'Heavy' is a word overused in describing Dubstep releases, but compilations such as this are few and far between.
Weighing more than 2 double decker buses, '10 Tons Heavy' is the sound.
Disc 1:
01 Pinch – Qawwali
02 Distance – Night Vision
03 Vex'd – Fire
04 Milanese – Double Face (feat. Kate Kestrel)
05 MRK1 – Trip Down The Nile
06 Distance – Traffic
07 Boxcutter – Bad You Do (12″ Mix)
08 Benga – Killers About
09 Pinch – Punisher
10 Parson & Skint – Big Killaz
11 Darqwan – Ghost Not Memory
12 Pinch – Punisher (Loefah's SE25 Remix)
13 Vex'd – Crusher Dub
14 Milanese – Barry Dub 2007

Disc 2 (Hatcha Mix):
01 MRK1 – Sensi Skank
02 MRK1 – Devil Boy
03 Vex'd – Slime
04 MRK1 – Slope
05 MRK1 – Wasted (Instrumental)
06 Vex'd – 3rd Choice
07 Distance – Mistral
08 MRK1 – Came From The Deep
09 Vex'd – Pop Pop VIP
10 Parson – Throw Some Ds
11 Benga – Comb 60s
12 Benga – Killers About
13 MRK1 – Daywalker
14 Distance – Night Vision
15 MRK1 – Trip Down The Nile
16 MRK1 – Bang Bang Boy
17 Vex'd – Cold
18 Boxcutter – Hyloz
19 Distance – Confined
20 Hatcha & Benga – 10 Tons Heavy
21 MRK1 – The Industry
22 Distance – Ska
23 Distance – Traffic
24 Milanese – Mr Bad News
25 Hatcha & Benga – Progression
26 iTAL tEK – Tokyo Freeze
27 Pinch – Punisher
28 MRK1 – Blow
29 MRK1 – I Got Too (Instrumental)
20 Mark Pritchard – King Kong (Demo Version)