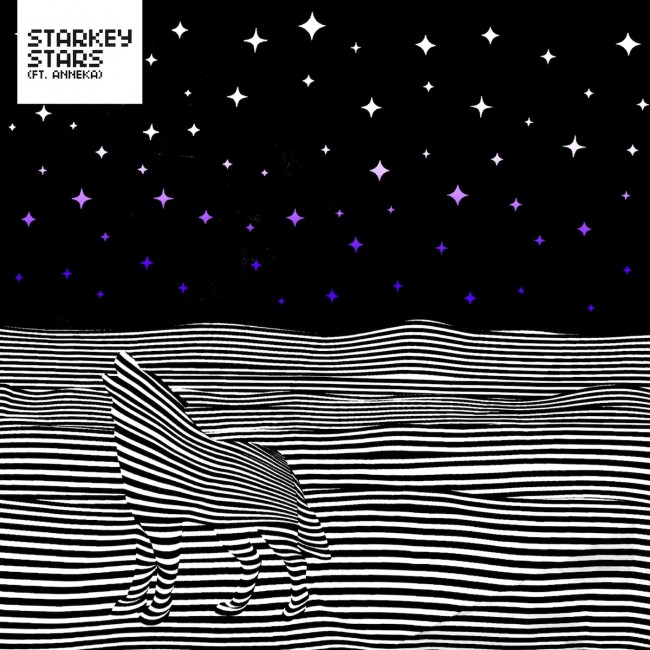 08-03-2010
Stars (feat. Anneka)
ZIQ258
Philadelphian producer and genre cross-pollinator Starkey teases us before the release of his album 'Ear Drums and Black Holes' with this excellent single.
It follows his recent mind-blowing session on Radio One's Mary Anne Hobbs show where he built a track during the show from scratch (with the help of Anneka and Reso) which ended up with other daytime Radio1 DJs scrambling to play it.
Well, here's what happens when they have more than one hour to do a track; 'Stars' is a tender lullaby, dedicated to getting lost in the wonder of the cosmos. On vocals is Anneka Warburton, a singer whose crystal clear but very tender voice curls perfectly around Starkey's graceful washes of synth and emotive effects. The song is the sort of experience that could happily last forever. The song gently builds, only to come down to earth softly in just over 3 minutes.
Slugabed does a remix, he's an artist who's on everyone's lips right now and he gleefully shatters the song into fragments but keeps the melody just in shape, before bringing it all together in his unique style when the drums and bass drop, threshing the whole thing up.
The B-side features two exclusive tracks. 'Starting Gates' starts gently before dropping into a huge hoover rush of lumbering synths, off beat soul claps, and a gently building soulful melody before it drops again, giving you just enough time to recover from the first time around.
Millennia sounds like it's influenced by the cosmic sounds of 70's Germany as much as any dubstep, as it bends glacial melody lines around epic strings and fluttering electronics, gently building into tight synthfunk and dropping back to a vocoder-like bassline, before ending on deep 808 pads and restful oceanic noises.
01 Stars (ft. Anneka)
02 Stars (Slugabed Did A Remix)
03 Starting Gates
04 Millennia
05 Stars (Few Nolder Remix)
06 Stars (Raffertie Remix)
07 Stars (Ital Tek Remix)