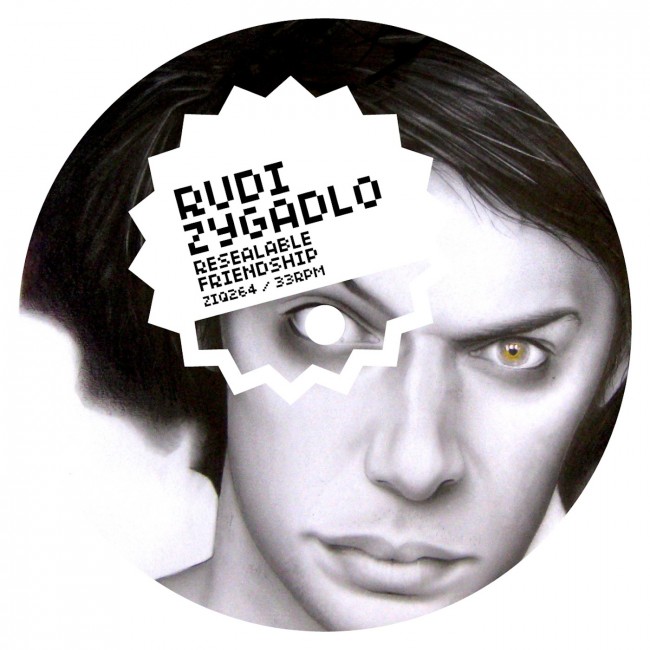 29-03-2010
Resealable Friendship
ZIQ264
Rudi Zygadlo is a musician like no other, taking the fundamentals of Dubstep in a direction that is as unexpected as it is unique, he's created an amalgamation of pop song writing with Dubstep, rewired using influences as wide as Frank Zappa, Eastern European Classical music and contemporary US Indie, he's tipped for great things in 2010.
He describes his music essentially as a fusion, a form of music he's had in his head which has brought together his influences into a new format. The music he's due to release in 2010 sounds effortless and completely natural. 'Resealable Friendship' is his debut single followed by his album 'Great Western Laymen' which comes out in May.
The single is about a Special Friendship he's developed, the rest is open to interpretation, but the song reconditions pop music for Rudi's purposes and musical vision.
Two of Planet Mu's brightest stars have reinterpreted the song with their remixes, here, Starkey takes the song on a lonely journey into space and Slugabed puts in a mix where the voice drifts in and out of a stop start, rippling bass line and punchy drums.
The EP finishes off with the strange 'The Udu and the Clave', an instrumental that combines Zappa-like chromatics with juddering synths and wobbles.
01 Resealable Friendship
02 Resealable Friendship (Starkey Remix)
03 Resealable Friendship (Slugabed's Special Friends' Deepest Holes Remix)
04 The Udu & The Clave
05 Filthy Logic (Raffertie Remix)
06 The Udu & The Clave (Doshy Remix)