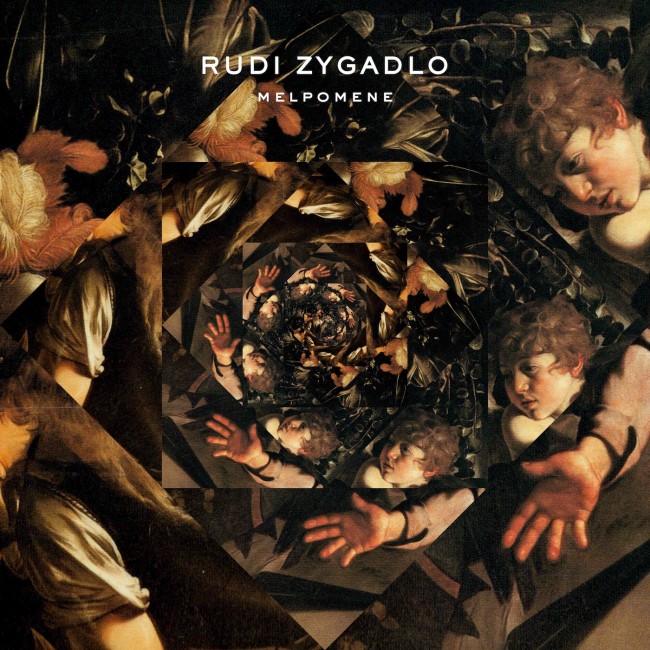 02-07-2012
Melpomene
ZIQ319
Two years ago Planet Mu released the debut album by Rudi Zygadlo, 'Great Western Laymen', a record that anticipated the current mix of dubstep's structures and effects with vocal songs, an idea that has subsequently become established practice, but back then Rudi's dense productions may have seemed a little ahead of the curve. Since that time Rudi has been perfecting and refining his work without losing its beauty and quirks, honing his skills with impressive live shows across Europe and working hard on his new music.
'Melopomene' is a ballad of astonishing quality. Named after a Greek Muse and taken from his forthcoming album 'Tragicomedies', it sees his vision in full flight. The song works a wonderful alchemy with acoustic instrumentation and dramatic suture-like edits with a gauzy side-compressed production, over which a tempered tale of love lost unravels among Rudi's fragile harmonies. The track builds to a middle passage, as piano and accordion duel with a beautiful grace in an almost neo-classical passage before the penny drops on the outro and the sadness hinted at before dramatically plays out in the song's chorus.
'Arrows' on the B-side, plays out a near-death scenario over tense, repetitive synth stabs with claps, melody and harmonies that recall Frank Zappa's acid doo-wop, before the track breaks and fades out with the strains of a nervous string quartet.
'Melpomene' is just a taste from Rudi Zygadlo's forthcoming album 'Tragicomedies' and it has already had airplay on Radio 1 and comes with an utterly gorgeous video by respected photographer and artist Nick Rutter.
01 Melpomene
02 Arrows
03 Melpomene (µ-Ziq Remix)