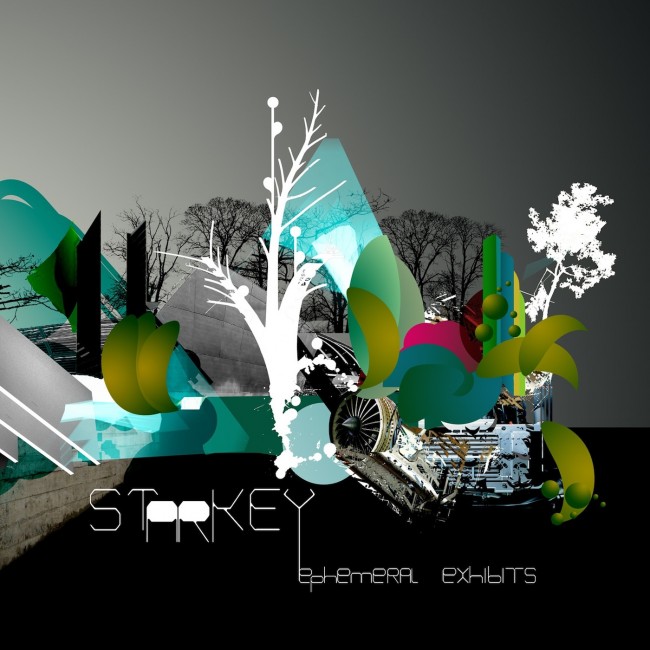 24-11-2008
Ephemeral Exhibits
ZIQ223
Starkey is a Philadelphia-based producer whose bass-heavy debut for Planet Mu is sure to turn heads. His recent rise to the top of his game has seen a string of releases on Seclusiasis, Slit Jockey and the seminal Lo Dubs label. Starkey was recently picked by Jamie Vex'd for Mary Anne Hobbs (Radio 1) Generation Bass show where the worlds most exciting rising stars in the Dubstep and Grime scene were selected to showcase their talents.
Since the age of five Starkey has been playing the piano, now, a few years on, by day he is a music tech teacher and by night a pioneer of the bass scene. Alongside DEV79 Starkey was the first U.S promoter to put on a Grime night in his home city ensuring he was at the front of the new pioneering style. He has gone on to promote the scene hosting his monthly show Seclusiasis radio
From the great slabs of Grimey bass anyone would be forgiven in thinking this guy was raised on a Croydon council estate eating nothing but a diet of Grime, Dubstep, Garage and Electro. Gutter music instantly grabs your attention, and holds it with its electro infused melodies and fluttering bass hooks. Miracles slows the pace with its mellow pads and airy vocal before the track Dark Alley comes out of the dark and stabs you with a knife. Other highlights include Escape, Pressure and Spacewalk all going to show what varied influences have gone in to create his own signature sound.
01 Gutter Music
02 Pictures
03 Miracles
04 Dark Alley
05 Escape
06 Marsh
07 Pressure
08 Time Traveler
09 Striking Distance
10 Last Chance
11 Bang Bang The Witch Is Dead
12 Spacewalk