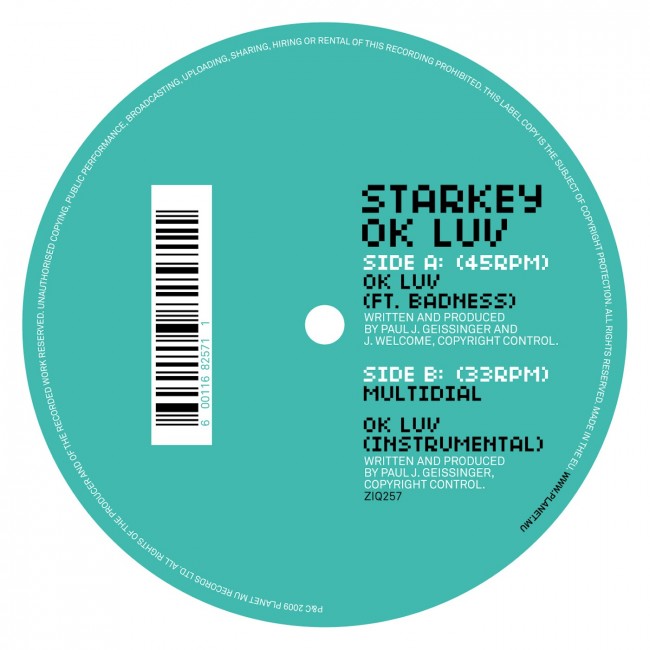 07-12-2009
OK Luv
ZIQ257
This is the massive first single from Starkey's monster of an album "Ear Drums and Black Holes" due out in 2010.
"OK Luv" features Badness, a UK Grime mc most celebrated for the underground hit "The Message is Love" by Silverlink. Here, over Starkey's bright neon synths and handclaps, he mc's and also sings, staking out his intentions with boasts of prowess. It's a very unusual Grime track and one that stays away from aggressive clichés but still maintains that necessary swagger.
"Multidial" is an epic that shows off Starkey's rare compositional skills. Over almost 4 minutes, he builds euphoric arpeggiated flourishes over a bent out of shape bassline. As simple as that sounds, the skill with which he does it really show off his unusual background in classical music to great effect.
The digital release features 4 exclusive remixes from Hyetal, EPROM, Dev79 and Stagga!
01 OK Luv (ft. Badness)
02 Multidial
03 OK Luv (Intsrumental)
04 OK Luv (Hyetal Remix)
05 OK Luv (Dev79 Remix)
06 OK Luv (Stagga Remix)
07 OK Luv (EPROM Remix)