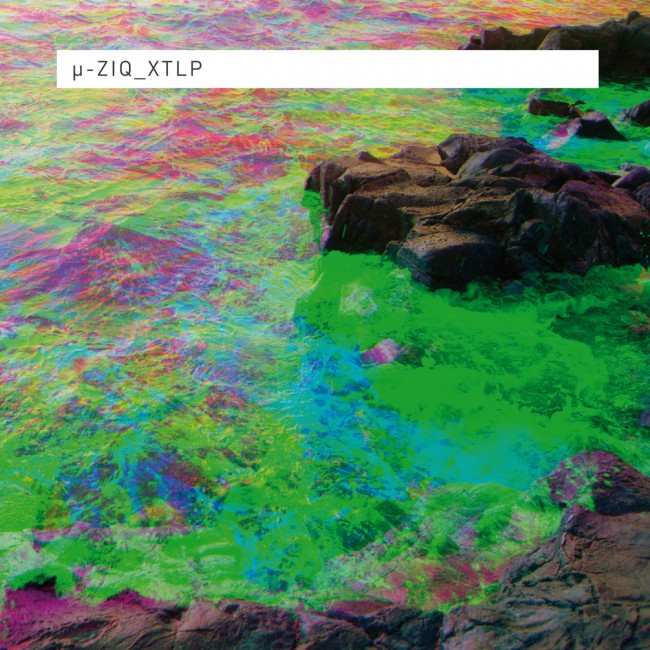 09-03-2015
XTLP
ZIQ360
First time on CD for µ-Ziq's previously vinyl-only EPs Rediffusion and XTEP combined here with exclusive track 'Forger' as the XTLP.
In stark contrast to a large percentage of his previous work, XTLP is joyous all the way through. The twelve compositions abandon the furrow-browed quest for cutting-edge exploration exchanging it for an altogether more carefree & fun approach, with only the footwork-influenced 'Monj2' and exclusive track 'Forger' directly referencing any current electronic influences.
Opening with the gorgeous 'XT'; a smudged piano/moog melody recalls the abandon of 70s pop melodies before the composition falls out into airy arpeggiated funk with splashy drums. 'Ritm' debuts with ravey piano and whistling synths, condensing early dance music tropes into a gauzy bitter-sweet haze. 'Smeester's gentle metallic melodies give way to a menacing hip hop style bass and drums, and chords that drift and decay.
'Pulsar' is a perfect interpretation / tribute to late 70s electronic cosmic space-disco, gently nudged towards more modern dancefloors with pulsing electronics racing above robust kicks / claps. After the aforementioned Monj2, comes 'New Bimple' which succinctly uses a short space of time, woody, swinging 2-step drums and downcast piano melody, to bring the album's halfway point to a sadder, unresolved note.
'PRG' is beatless, full of gentle whispy coiling melodies through a distorted lens. 'Tambor' rolls slowly on metallic percussion, a sad melodic figure that repeats into despair, as the album finishes with closer 'Blem' which mixes trappy snares and twilight atmosphere with big melodic brushstrokes that remind one of John Foxx.
If one thing unites the approaches here it's a new-found sense of emotion transformed into sound with the skill of a truly seasoned innovator and soldier. Welcome back µ-Ziq!
01 XT
02 Ritm
03 Taxi Sadness
04 Smeester
05 Pulsar
06 Monj2
07 New Bimple
08 Rimmy
09 PRG
10 Forger
11 Tambor
12 Blem