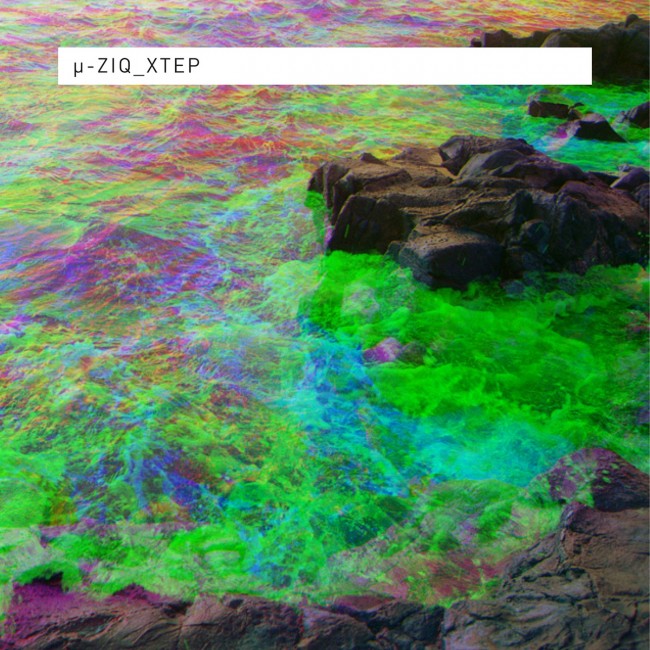 20-05-2013
XTEP
ZIQ332
Bar the occasional remix, and of course the formation of Heterotic with his wife Lara Rix-Martin, who recently released their debut LP 'Love and Devotion', Mike Paradinas' µ-Ziq solo project has been quiet for a while. However, with XTEP, he makes a welcome return from hiatus and gives us a gentle taster for a forthcoming brand new µ-Ziq album due this summer.
In stark contrast to a large percentage of his previous work, XTEP is joyous all the way through. The five compositions abandon the furrow-browed quest for cutting-edge exploration exchanging it for an altogether more carefree fun approach, with only the footwork-influenced 'Monj2' directly referencing any current electronic influences, however even on Monj2, the vintage sound palette dominates.
Opening with the gorgeous 'XT'; a smudged piano/moog melody recalls the abandon of 70s pop melodies before the composition falls out into airy arpeggiated funk with splashy drums. 'Ritm' debuts with ravey piano and whistling synths, condensing early dance music tropes into a gauzy bitter-sweet haze. 'Pulsar' is a perfect interpretation / tribute to late 70s electronic cosmic space-disco, gently nudged towards more modern dancefloors with pulsing electronics racing above robust kicks / claps. After the aforementioned Monj2, comes 'New Bimple' which succinctly uses a short space of time, woody, swinging 2-step drums and downcast piano melody, to bring the EP to a conclusion on a sadder, unresolved note.
If one thing unites the approaches here it's a new-found sense of emotion transformed into sound with the skill of a truly seasoned innovator and soldier. Welcome back µ-Ziq!
01 XT
02 Ritm
03 Pulsar
04 Monj2
05 New Bimple