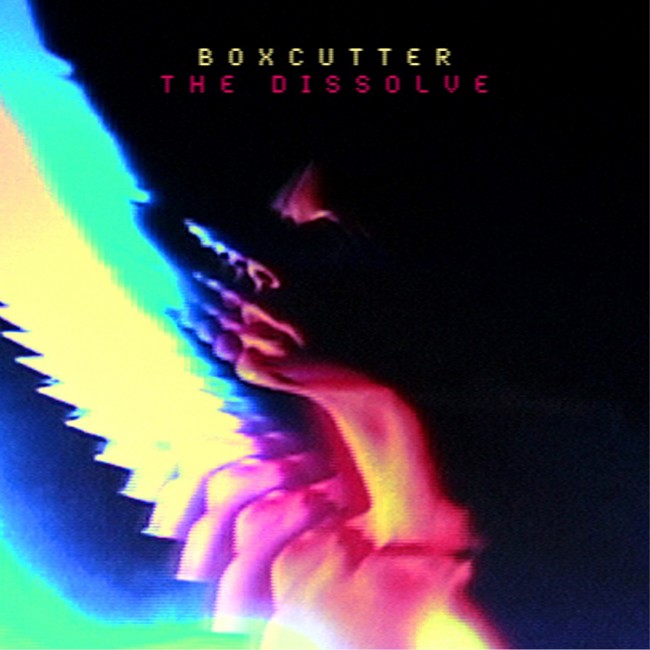 25-04-2011
The Dissolve
ZIQ289
Barry Lynn has already dropped a couple of albums that looked at dubstep from fresh angles before everyone else started to do the same. This time around, on "The Dissolve", things are different, and he's taken off in a direction that leaves dubstep behind entirely.
The title is a reference to a common video art effect, where one image gradually transitions to another. The album has an unpolished hue to it, created with keyboards, drum machine, echo and tape and sometimes even electric guitar. It sits in a world of its own, but with a stronger affinity to things like Theo Parrish's productions or hypnagogic pop than the latest fashionable electronics created on the newest software – the devil is in the details with this album, it's rich in twists and turns.
"The Dissolve" opens with the spacey funk and marimba of 'Panama', into the floaty synth and bass of 'Zabriskie Disco'. Things start to take on more gravity with 'All Too Heavy', one of three tracks featuring singer Brian Greene, that mixes a hazy, dubbed out funk abstraction with Greene's effect laden vocals. 'Cold War' featuring Ken and Ryu gets heavier still, with a slow dancehall kick drum and grimy metallic claps, over which mourns a sad 8-bit melody and slip-slide strings.
'Passerby' uses an echoed 808 and a guitar melody to make something that sits at the border between Eighties funk and Steve Hillage hippy grooves, while the next track, 'TV Troubles' takes that idea even further, wrapping echoey riffs into a lo-fi funk vamp which rewinds, slows down and distorts on a tape reel, it's incredible.
Title track 'The Dissolve' is even more lo-fi; jump cut edits and a sound that's frayed around the edges, everything bathed in tape wobble and hiss which finally slows down to a stop.
'Moon Pupils' restarts the album again from an airy 2-step perspective with melodic, hollow bass sounds, echoes and reverse edits, whilst 'Factory Setting' mixes off-key metallic synths with a bassline and funky galloping drums, which gives the album a rare moment of darkness.
'Allele' brings things into the open again, building from echoey drums into a tight Juke influenced drum pattern, before adding a vocal that hints at old school hardcore, all wavering chords and drops, before the whole thing finally resolves into a restrained but ravey breakbeat. 'Topsoil' mixes a gliding synth melody with hazy synth stabs and dusty drums, before 'Little Smoke Remix', collaboration with Kab Driver, wraps hard offbeat drums in cascading synth arpeggios.
The album ends in the broken funk of 'Ufonik', and by then you definitely get the feeling, as an album, you've been transported and dropped off somewhere else entirely.
01 Panama
02 Zabriskie Disco
03 All Too Heavy (ft. Brian Greene)
04 Cold War (vs. Ken & Ryu)
05 Passerby
06 TV Troubles
07 The Dissolve (ft. Brian Greene)
08 Moon Pupils
09 Factory Setting
10 Allele
11 Topsoil
12 Little Smoke Remix (vs. Kab Driver)
13 Ufonik (ft. Brian Greene)