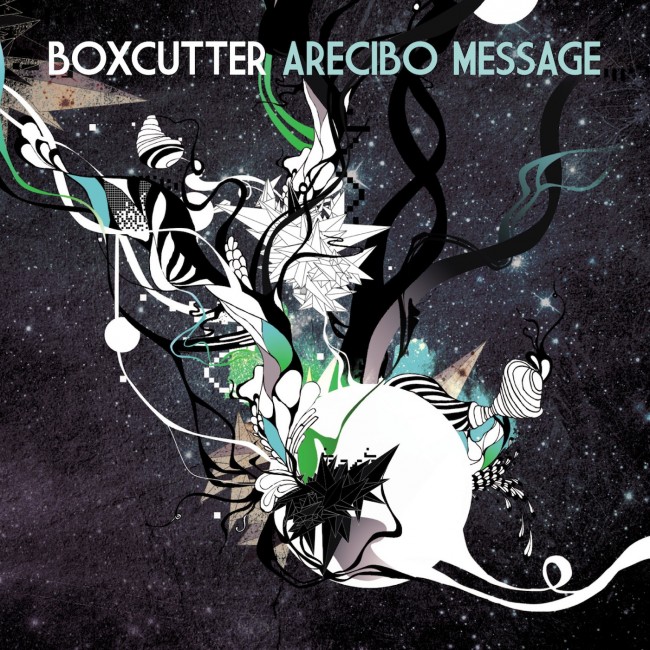 20-04-2009
Arecibo Message
ZIQ225
Veteran of Planet Mu, Irish born Barry Lynn returns with his latest installment in album form, 'Arecibo Message'. Since his debut single 'Brood' was released on Hotflush in 2005, he has been making waves in the dub scene. His continued support from the likes of Mary Anne Hobbs (Radio 1) ensure a loyal following everywhere he plays.
The Arecibo message was beamed via frequency modulated radio waves into space at a ceremony to mark the remodeling of the Arecibo radio telescope on 16 November 1974. The album is thus a space voyage, a musical journey through the galaxy. 'Arecibo Message' is a collection of shorter, more condensed tracks for Boxcutter. 'A Familiar Sound' (also released on extended 12″mix through the new Kinnego records) features electronic soul duo Kinnego Flux with Brian Greene on vocals.
This album sees Boxcutter ditching the computer sequencing and using lots of analogue synths, delays and guitar pedals to give an organic texture to the record. 'Arecibo..' features more guitars and bass than previous records and influences such as Hendrix as well as 2 step Garage influences such as Wideboys are clear. A real trip of an album.
01 Sidetrak
02 Mya Rave (album mix)
03 Arecibo Message
04 S p a c e b a s s
05 Arcadia 202
06 Old School Astronomy
07 A Familiar Sound (feat. Kinnego Flux)
08 Free House Acid
09 Sidereal Day
10 Otherside Remix (Earth Is My Spaceship)
11 Lamp Post Funk
12 Kab 28
13 A Cosmic Parent