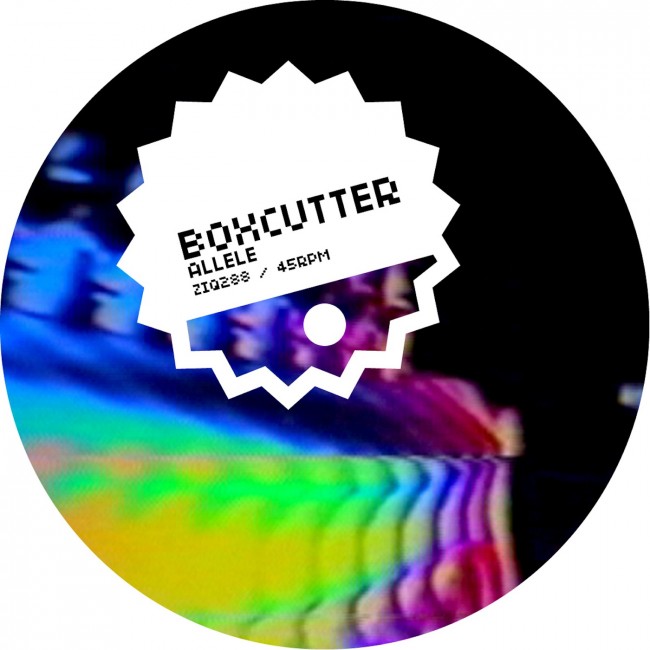 07-03-2011
Allele
ZIQ288
A two tracker of freshness from Boxcutter, aka Barry Lynn, a producer who was taking chances – constantly mutating his dubstep based music, way before people started talking about post-dubstep. This single precedes his new album 'The Dissolve', due out in April.
Lead track 'Allele' builds from echoey drums into a tight Juke influenced drum pattern with lots of tight edits, before adding a vocal that hints at old school hardcore, wavering chords and drops, before the whole thing finally resolves into a restrained but ravey breakbeat.
'Other People', on the B-side, simply but effectively mixes hazy, live sounding 2-step drums with a lush bitter-sweet melody reminicent of the 'Other People Place' Drexciya offshoot, which glides subtly through a background of shimmering fx's and delays.
01 Allele
02 Other People