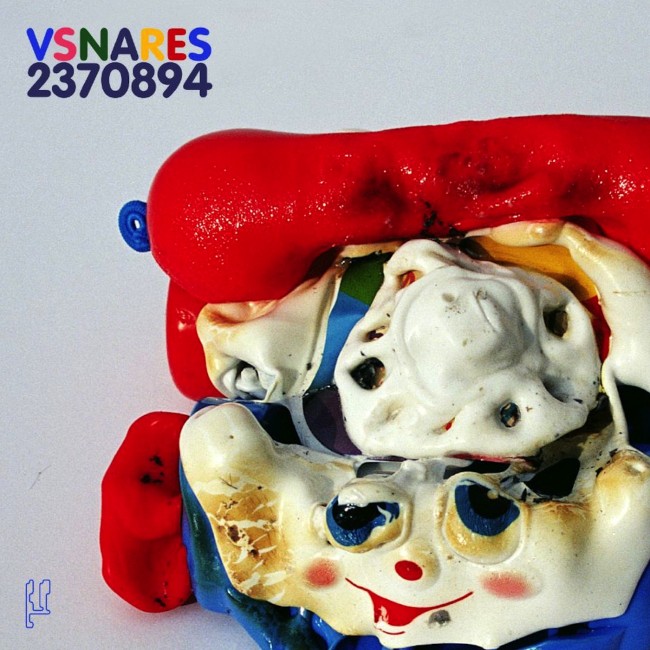 29-07-2002
2370894
ZIQ057
1) I am an army of ceramic jesuses, made this around when I made doll doll doll, but really has nothing to do with doll doll doll so it's not on it eh.
2) Also made this around the time of doll doll doll, contains a sample from 'the futuristic telephone record' by Venetian Snares, used with kind permission.
3) "Hello, good morning, let's make the condoms" "Hello and good morning to you, let's make the condoms"
4) Lee Perry forcing Stockhausen and Squarepusher to do it at gun point while giving them gasoline enemas. *see Salo. sorry.
5) Made this to go on Higgins, didn't fit. Contains a sample from 'amen brother' by Frying-pan Punching bag. Patent pending.
6) Live version of We are Oceans off Jibbins Ultra Ho Smack Up Fire Shits 1991-1991.
7) www.sublimedirectory.com
8) Made this recently, would go really well on my next record after this one but I put it on here because of Bobo. Balloons.
9) Ryjabanam? Cello by Mad E.P. thanx man!
10) Made this the day after Banana Seat Girl, let's have dinner together sometime.
11) http://www.planet-mu.com *see messageboard
1. Underground Circus Jesus
2. Ornamental Grape Bone
3. Happy Morning Condom Factory
4. Twisting Ligneous
5. Fuck Toronto Jungle
6. We Are Cesspools
7. Sybian Rock
8. Nobody Really Understands Anybody
9. Stamina Feat. Cex (Instrumental)
10. 2 Dollars
11. British IDM Preset Fanfare (The Hawaiian Hockey Song)