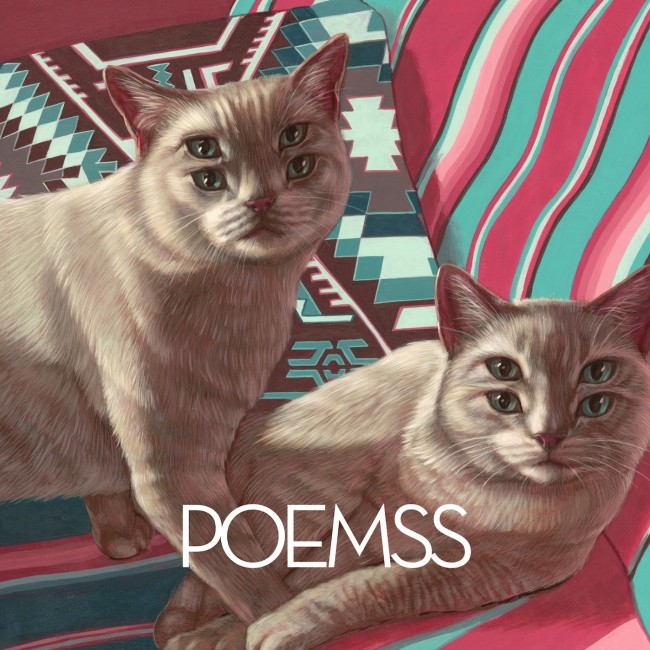 11-02-2014
Poemss
ZIQ345
Poemss is a musical project from Toronto-based producer and music artist Joanne Pollock in collaboration with Aaron Funk, who's recorded music as Venetian Snares.  They met in Europe but when Joanne played Aaron her music and visited him at his studio, collaboration started to happen soon after. Poemss will surprise anyone who equates Aaron's music solely with his hard-edged, drum-driven output. The record is the result of a true partnership, with both artists contributing to the writing and performance of the music, the technical aspects of production and to the performance and treatment of the vocals. The result is a collection of soft and dreamlike ballads; Aaron and Joanne's singing adding both texture and poetry to the album. They explain how the record came about:
"This album was made between January and May of 2013. To us, this album is an album of beginnings. It's the beginning of knowing someone, the beginning of a new creative endeavour, and fresh possibilities.
The very first song that we wrote together is included in these tracks, and was to us just an experiment. As musicians, it seemed natural to see what we would make. We can hear ourselves becoming more comfortable with each other as it progresses; an evolution recorded in an album.
This record comes from a very intimate place for both of us, largely because it was recorded in Aaron's house, where Joanne was visiting at the time.
However, although it was recorded in Winnipeg, to us this record seems less rooted in a particular place or time, and seems more to be born out of our thoughts, dreams, and reflections. Listening back to every track, it is difficult for us to isolate which parts either of us brought individually to each song. We launch each other creatively, melodically.
One of us will usually be inspired again to add to what the other is laying down and it works in a kind of cycle like this. It's a nice way to flow and pleasantly surprising to see what the other person brings to it. Much of the time, it really sounds like the two of us together rather than a combination of what we do individually."
Artwork by Casey Weldon
01 Ancient Pony
02 Heads On Heads
03 Bedtime
04 Moviescapes
05 Miles Away
06 Gentle Mirror
07 Think Of Somewhere Nice
08 Losing Meaning
09 Hall Of Faces
10 Think Of Something Beautiful
11 Beautiful Astronaut Space Garden Flower Hugs*
12 Kissing Song*
* bonus digital exclusives at the Planet Mu store