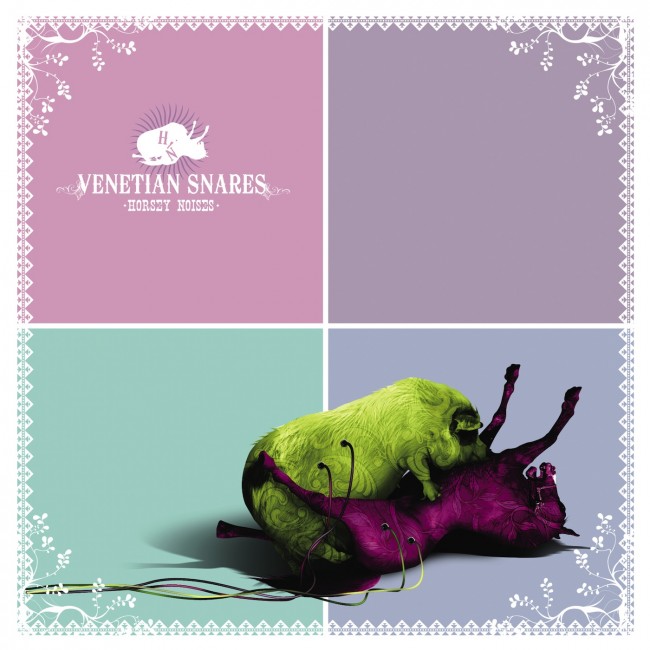 01-06-2009
Horsey Noises
ZIQ233
Hot on the heels of his new album, April's "Filth", Venetian Snares a.k.a. Aaron Funk is back with his new four track E.P Horsey Noises. The title track includes a vocal, and the b-side includes a remix of that song.
Venetian Snares has just completed a European tour with over 15 dates promoting the album and E.P including a headlining date collaborating with John Frusciante (Red Hot Chili Peppers guitarist) as "Speed Dealer Moms" at the Bangface weekender.
With over 17 years of recording experience under his belt, Funk has racked up a collection of releases on Hymen, Coredump and Sublight. His Planet Mu back catalogue now stands at an impressive 15 albums and 6 singles; a testament to his creative ability and long standing popularity. Either that or we still just love his music and want to keep releasing it.
01 Horsey Noises
02 Horsey Vag Island
03 Pig Dync
04 Horsey Noisers