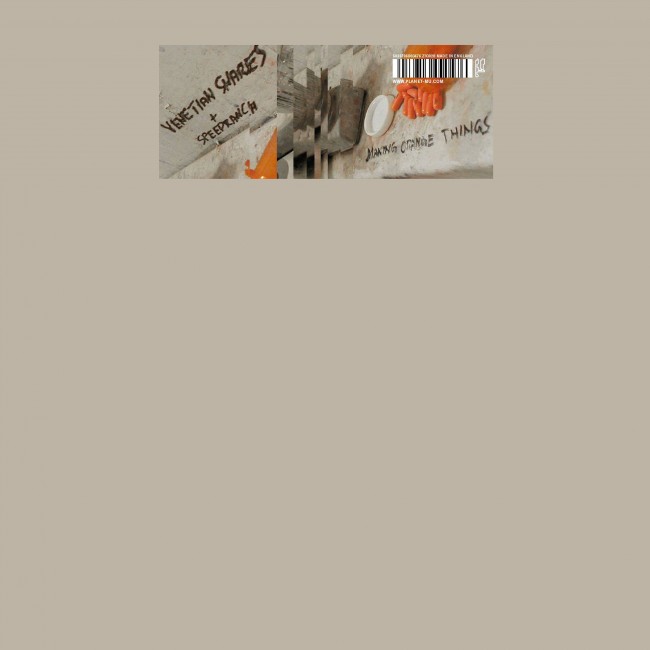 12-03-2001
Making Orange Things
ZIQ028
Orange vinyl version with different order
Ears pounding. Brain frying. Memory blanking. This. Hurts. Bad! Without doubt, the collaboration between Speedranch and Venetian Snares is the most violent, aggressive and loudest album to see the light in modern day 2001.
Making Orange Things is completely composed and constructed by swapping samples back and forth over ICQ, as Speedranch lives in England and Vsnares in Canada. The result isn't any less devastating. Imagine Atari Teenage Riot. Imagine Merzbow. Now imagine Merzbow doing Atari, or vice versa. Now play a bit with the pitch, making it faster! faster! FASTER!. OK, you seem to be getting close to Making Orange Things.
Ranging between fucked up digital breakbeats ("Cheatin", "We Hate Russell") to noisier stuff ("Pay Me For Sex", "Tushe Love") to pure tekno/gabber ("Unborn Baby") this is seriously demented stuff, at times approaching Dave Rodger's Delta9 project but with more variation added. Vocals and samples are inspired by Jerry Springer, the artwork is very orange indeed and if you want to piss off your neighbours this is the album you MUST have.
10/10
Reviewed by Xander Hoose (Rock-E-Zine)
A:
Cheatin'
We Hate Russell
B:
Fire Beats
Molly's Reach Around
Tushe Love
C:
Meta Abuse
Russell Hates This Track
Halfway Up The Stairway Of Mucus
D:
Unborn Baby
Viva Las Vegas
Pay Me For Sex