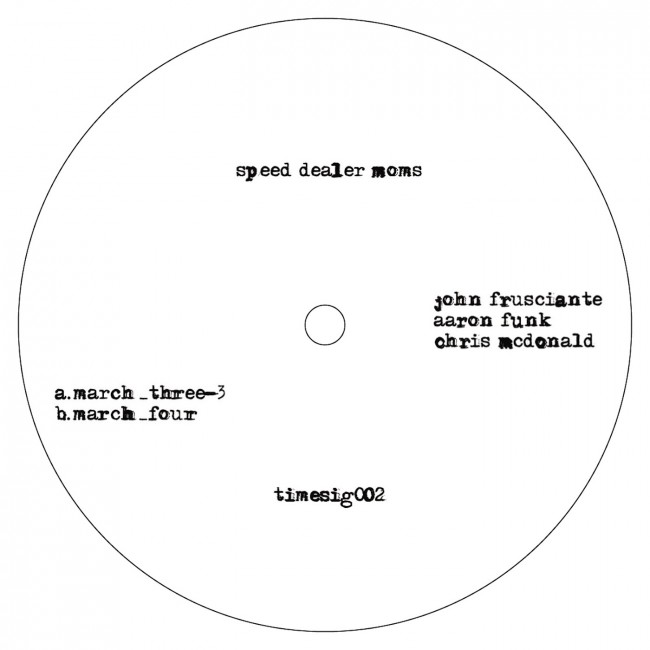 06-12-2010
Speed Dealer Moms EP
TIMESIG002
The second release on Venetian Snares' Timesig imprint is this limited, low key two track EP from a supergroup of electronic musicians; Aaron Funk (aka Venetian Snares), John Frusciante (Red Hot Chilli Peppers) and Chris McDonald (The Alison Project), featuring two deep, involving analogue tracks. Both tracks are beautiful and evocative, pulling the listener in for deep listening.
On Side A, dissonant melodies rub up against detuned metallic rhythms that slip and slide against them giving a strange, 'hall of mirrors' feeling to the track, before the song breaks out into an rich eastern violin melody.
Side B carries on from where Side A started, building a dense twinkling, bleeping mesh of rhythm and abstraction. Sounds and effects shoot and swirl across the stereo field then disappear, as micro-melodies build out of the detritus.
http://invisible-movement.net/2009/01/the-very-first-article-about-speed-dealer-moms
01 march_three-3
02 march_four