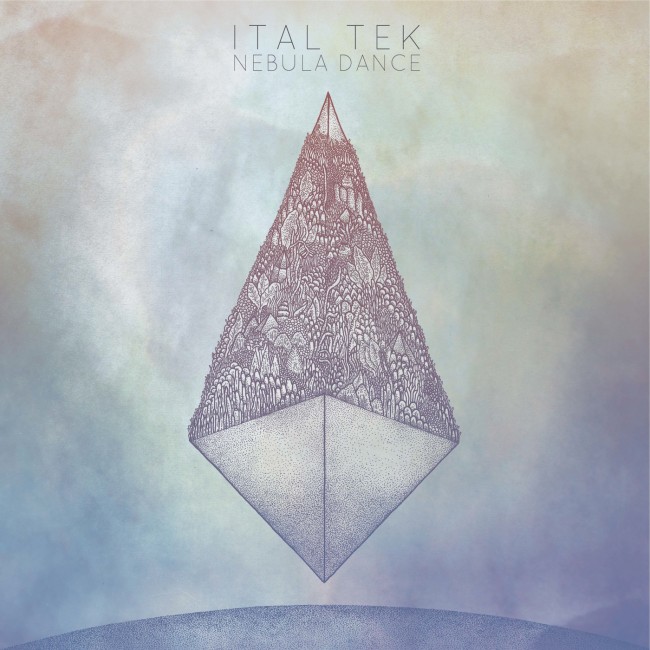 22-10-2012
Nebula Dance
ZIQ325
Ital Tek's new album is really quite different from his previous releases. Alan Myson is entering a new phase, of which last year's Gonga EP was the first step. The music here works at higher speeds than the dubstep and hip hop tempos he has used in the past, and explores more fully the dynamic tensions between space and detail, melody and atmospheric sound than his previous releases.
'Nebula Dance' assimilates the influences of current music being made at the speeds between 140 to 160 bpm, reacting to develpoments in dubstep, jungle and more recently footwork, retraining Ital Tek's instinct for deep and melodic music with an emphasis on dramatic drum work and impressionistic synths with restrained precision.
Opener 'Nebula Dance' sets the scene playing with melodic timestretched breakbeats and smashing snares with a distinctly early jungle atmosphere, reminiscent of Rufige Kru's early breakbeat experiments, but retooled for the footwork generation. 'Pixel Haze' messes with lush, swirling 8-bit arpeggios over cracking kicks and snapping snares, building into a dense rushing atmosphere with held chords.
'Dusk Beat' is all Rhodes-like with relaxing atmospheric synths over soft footwork toms, keeping the pressure up with and tight fills and edits. 'Intercruise' cools things down with a half-speed hip hop feel, the synths and voices swelling and pulsing like Art of Noise's 'Moment's In Love'. 'Steel Sky' is a slow, molten sounding track is made of thunderous claps, viscous chords and warping subs, all creating a dense and moody atmosphere.
'Glokk' takes things up a notch again, running bell melodies and dubbed out vocals against rapid-fire synth stabs and rolling drums, leading into the similar but more spacious territory of the warm, airy 'Solar Sail'. 'In Motion' takes things into leaner darker techno territory, with tight 808 edits and basic channel style gaseous chord stabs over a bed of monolithic sub bass creating what is probably the most 'dancefloor' track on the album. 'Discontinuum' builds up an airy ambient atmosphere with crashing wave-like field recordings, relying on a single high speed tom to keep pace before crashing into 'Human Version' with its bittersweet melody and sense of urgency. 'Yesterday Tomorrow Today' closes the album with bass trills and feather-like synths slowly bringing us back down to earth.
01 Nebula Dance
02 Pixel Haze
03 Dusk Beat
04 Intercruise
05 Steel Sky
06 Glokk
07 Solar Sail
08 In Motion
09 Gonga
10 Discontinuum
11 Human Version
12 Yesterday Tomorrow Today