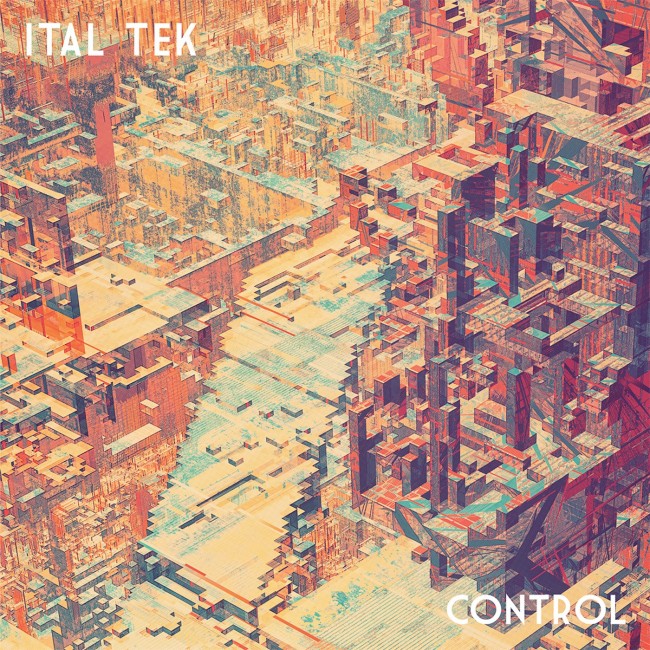 11-11-2013
Control
ZIQ344
Following on from last year's 'Nebula Dance' album, Ital Tek comes with a 25 minute mini-album that frees itself from easy catagorisation. Of course the 160bpm cross-pollination of footwork and drum & bass is the jump off point, but 'Control' is sophisticated and dense sci-fi music that flexes your senses.
'Fireflies' opens proceedings with floaty but viciously warping choral tones over rough, rolling Apache drums. The title track, 'Control' with its punchy squashed kicks and rolling claps, swaps between Detroit chords and tough drum workouts. Next up, 'Zero' is a rich and cinematic ambient interlude whilst the final track on side A, 'Violet' is reminscent of Art of Noise's 'Moments in Love', but given a hi-gloss rerub, before the shortened notes of the melody break into strange glottal shapes, with drums striking strange patterns around them.
'Challenger Deep' opens side B with trancey spiralling synth arppegios that are almost too intense to take in, until soft chords and a steady drum form a cushion underneath, shaping the track into some intensely futuristic trap music. 'Ultra' is a synapse snapping 808 trap track with jittering double time drums rich chords and sci-fi bleeps. 'Jupiter Ascent' seems to update 4Hero at their most prog sounding, mixing in all manner of organ sounds, rolling toms and vocal noises with timestretched jungle breaks. Final track 'Doom/Dream' is a glistening virtual paradise, an uneasy ambient comedown from the rush that just preceeded it.
Artwork by Peter Olschinsky http://www.olschinsky.at
01 Fireflies
02 Control
03 Zero
04 Violet
05 Challenger Deep
06 Ultra
07 Jupiter Ascent
08 Doom/Dream