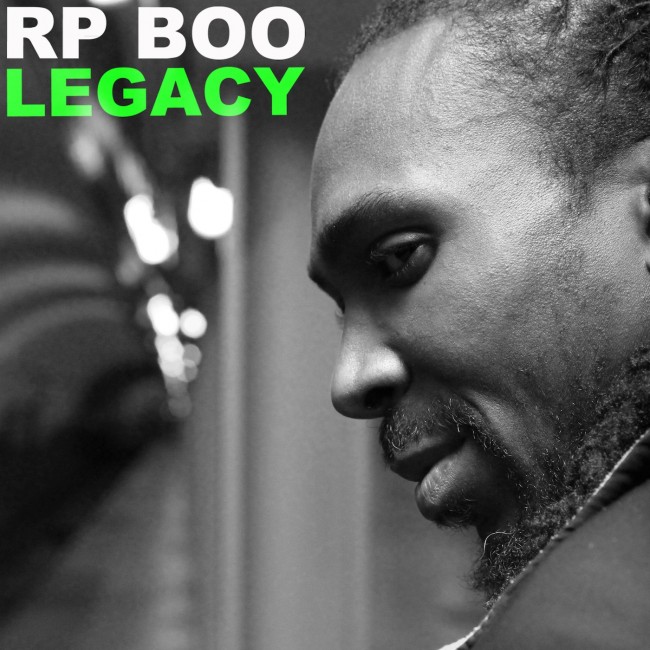 13-05-2013
Legacy
ZIQ335
RP Boo – a.k.a. Kavain Space is a man who is revered and respected amongst the dance music cognoscenti. He's cited as one of the originators of Footwork, the fast, repetitive, rhythmically syncopated music & dance style that's a grandchild of Chicago house and which has been brought to the wider world via releases from Planet Mu and others, alongside internet archaeology from fans, experts and enthusiasts.
Going back to the roots of this music, his self released track 'Baby Come On' made in 1997, sampled and looped up ODB over tough syncopated drums, and in doing so spawned one of the first tracks to solidify the style called Footwork. Later on, in 1999, his track known as '11-47-99' a.k.a. The Godzilla Track was monumental in the evolution of sampling in footwork, chopping up the Godzilla theme taken from 'Simon Says', by Pharoahe Monche and setting off a trend for footwork versions of hip-hop tracks. Many cite RP Boo as the originator of footwork music, and it's hard to argue, when the scrambled, syncopated drum patterns common to footwork can be largely traced back to him.
Kavain was born in West Chicago and moved to the Southside in the 80s. Like many of footwork's originators, he was brought through into production through associations with the legendary House and Juke dance clique House-O-Matics, DJing alongside DJ Deeon and DJ Milton, then getting shown how to produce by DJ Slugo. The machine Kavain learnt to produce on was a display model of the Roland R-70, a drum machine which gave access to all previous Roland drum sounds and the ability to punch in rhythms on the fly, it's the machine he still uses today.
RP Boo's music is singular and unusual in Footwork, featuring raps and dialogue adopted from Juke, often in combination with sharp-edged and incidental samples giving some tracks a paranoid atmosphere. Take '187 Homicide's bleak feeling and question and answer vocals, 'Area 72's alien landing scenario or 'Speaker's R-4's audio walk-through. His music is often hectic, seemingly built to to almost psyche-out the listener or offer challenges to dancers; it's this playful and imaginative quality, along with his sometimes baffling-but-it-works rhythms and sub, that give RP's tracks their totally unique feel.
01 Steamidity
02 Invisibu Boogie!
03 Red Hot
04 There U'Go Boi
05 Battle In The Jungle
06 The Opponent
07 187 Homicide
08 Speakers R-4
09 Havoc Devastation
10 No Return
11 Robotbutizm
12 Sentimental
13 What'Cha-Gonna Du
14 Area 72