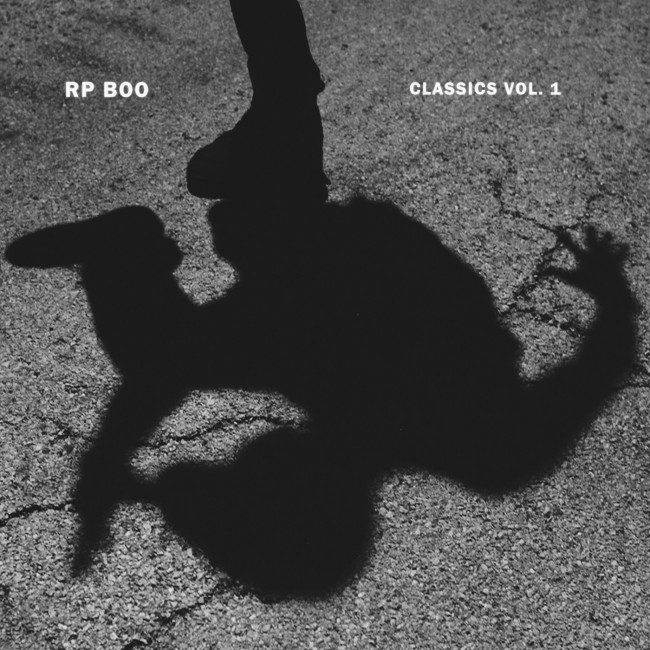 06-04-2015
Classics Vol. 1
ZIQ364
Planet Mu are honoured to be invited to look back through RP Boo's archives and present the cornerstones of his style, which would emerge from Chicago's Ghetto House in the late nineties and develop into the genre of Footwork.
These six minimal, repetitious rhythm tracks weren't officially released at the time, with the exception of the original version of '11-47-99' (The Godzilla Track) which came out under DJ Slugo's name in 2001, but was actually written and produced by RP Boo. Others were white labels for Dance Mania, never fully released, but which are remembered locally as key tracks in the cementing of the genre at the end of the nineties.
'Baby Come On', often cited as the first ever Footwork track, was recorded back in 1997 – says RP Boo "I got the idea from a Radio DJ who was going nuts over the phrase, and I got busy on the R-70, which I had just started to use, to create the track – it got played out at the clubs and the DJ's and dancers loved it!" The sample has since become a Footwork staple and almost every producer has made their own version of it.
'Party Motion', built around vocal samples looped into angular patterns and offbeats over a sharp drum machine, was first played at a gym room party in 1998 and got its name from another footwork original – Traxman.
'02-52-03' is a remix of the classic '11-47-99' (The Godzilla Track). It is so named because February = 02, 52 = The 52 Hundred Street RP lived on at the time and 03 is the date the remix was made, February 3rd 2003.
'Night & Day', made in 1999, further develops the footwork template with relentless toms and demented pitch shifted vocals. It is the most notable of RP's many songs that sample Larry Levan favourite, Class Action's 'Weekend'. Since then, snippets of that song have sneaked into many of RP's production as something of a camouflaged signature.
'Try To Break (Original)'. From 1997, this is another track that made use of a chipmunked sample from 'Weekend' combined with harmonies and looped into a rushing phrase. Originally this was broken in Club Cavallini's, Chicago where it was a very popular club track.
'Try To Break (Remix)'. This is a 1998 remix that was put on the legendary Chicago mixtape that RP Boo and DJ Rashad made called 'No-Edits-Allowed' in 1999.
01 Baby Come On
02 Party Motion
03 02-52-03
04 Night & Day
05 Try 2 Break
06 Try 2 Break Remix