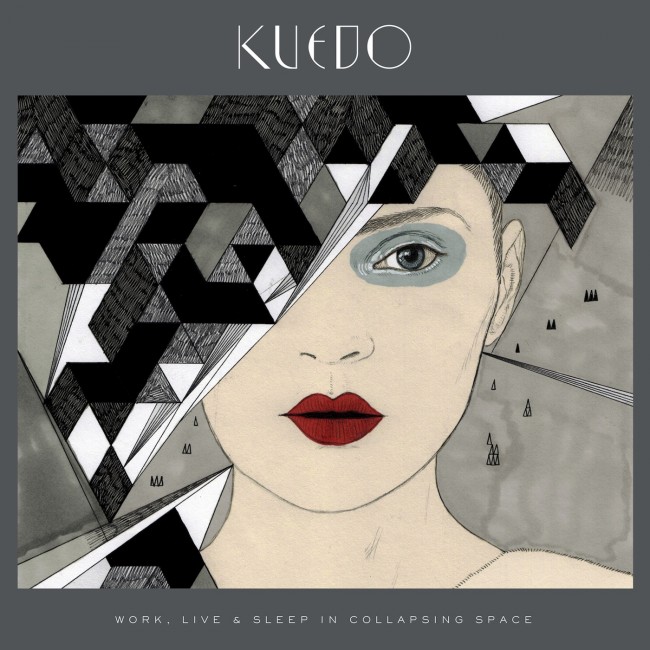 25-06-2012
Work, Live & Sleep In Collapsing Space
ZIQ321
After last year's very popular and widely acclaimed album 'Severant', Kuedo returns with this emotionally epic, dancefloor detonator of a track from the same sessions.
'Work, Live & Sleep In Collapsing Space' starts with huge symphonic synths, half-speed kicks, trap style hi-hats rushes and flammed 808 snares, slowly building up with giant whooshes of gaseous noise before breaking out into an intense trancey moroderesque synth that totally fills the track, making it sound absolutely vast and a little bit frightening, running it through effects to give it an aggressive, spacey rush that takes your breath away.
It's the sort of track that connects his past to the newer music he made on 'Severant' with a fierce emotive grace and intense power. This will absolutely destroy dancefloors and headphones alike.
US artist Laurel Halo takes the track apart, adding sutured strings and bubbling sounds inside a pressurised dub space, before dropping a gorgeous, bittersweet melody into the space that's left. It's an appropriate reimagining of the title, almost aching and groaning under its own pressure.
Claude Speeed re-imagines the track as a beatless evocation of space, building graceful warm strings into a vision of symphonic beauty before the whole track coalesces into building trancey bass synths over racing live drums, mirroring the original track but taking it in a totally different but equally breathtaking direction.
*Artwork by Anna Higgie*
Buy Anna's prints here
01 Work, Live & Sleep In Collapsing Space
02 Work, Live & Sleep In Collapsing Space (Laurel Halo Remix)
03 Work, Live & Sleep In Collapsing Space (Claude Speeed 'Infinity Ultra' Rework ft. Jivraj Singh)