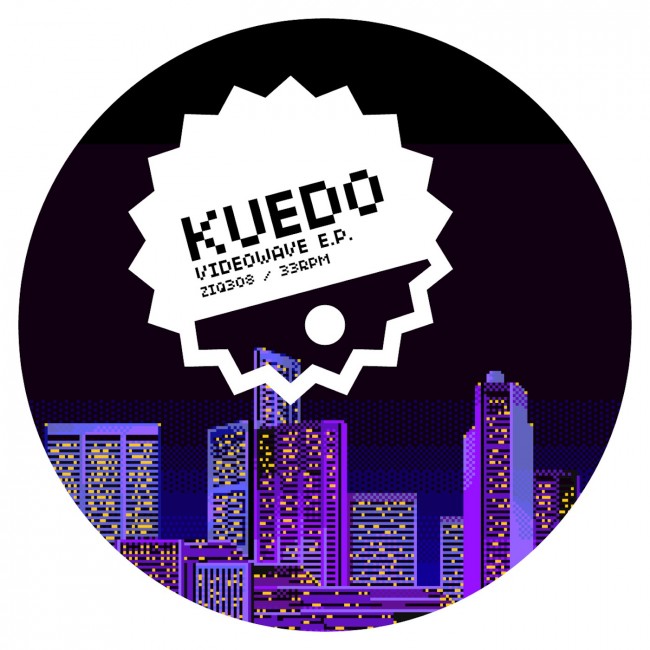 04-07-2011
Videowave E.P.
ZIQ308
The 'Videowave EP' is an 'end of phase one' sign-off for Kuedo, a.k.a. Jamie Teasdale.
After two well received and brilliant EPs, this is almost an addendum before a change in style with his forthcoming album.
Here, we collect together the best of his remaining original tracks from the first phase together with remixes by friends of three tracks from his last EP 'Dream Sequence'.
'Take Off Remix' was originally conceived in 2009 as a remix of Slugabed, but it doesn't have much of the original left in it, so Slugabed has kindly let him use it for his own track. It's a cosmic attack of spiralling, flickering arpeggios and aerial synth lines over crashing half-step drums.
Illum Sphere remakes 'Starfox' by laying it out with warm orchestral strings and soft bleeps, making an incredibly inviting and gentle version.
Chris Clark from Warp takes 'Glow' and turns it into a weightless symphony with long spaces, held together with gas-like drones in complex arrangements.
'Shutter Light Girl' is remixed by Heterotic and bathed in the washed out, gently pulsing and bending synths of the kind you might find accompanying the suggestive cut-aways of an 80s soft porn VHS.
Lastly 'Oh' is a mini anthem that mixes boom bap drums and claps with a lush upbeat synth melody that walks the fine line between melodic and abstract, previewing the forthcoming material, but also signing-off on his original hip hop sound and finishing the EP in triumphant form.
01 Take Off Remix
02 Starfox (Illum Sphere's Re-fox)
03 Glow (Clark Remix)
04 Shutter Light Girl (Heterotic Remix)
05 Oh