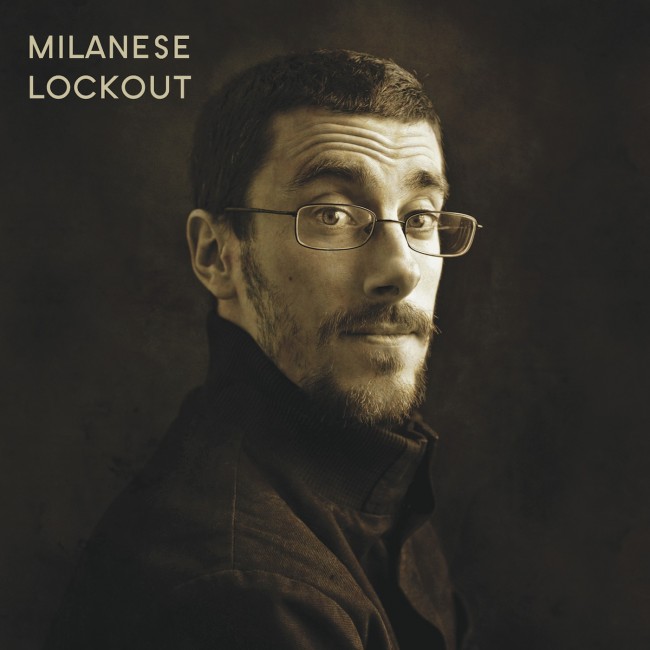 15-06-2009
Lockout
ZIQ243
The Sunshine Coast's resident electronic maverick, Milanese is back on Planet Mu. After being invited in 2008 by John Peel's family to perform at the BBC's Electric Proms (in a pinstripe suit no less!), he went on a blistering West Coast USA tour that, among other off-stage adventures, saw him sampling Moose Drool Beer, playing Batshit or Bluetooth on the San Francisco streets and ruin his Reebok Reverse Jams while searching for the hot springs in Idaho.  And with the springtime comes the release of LOCKOUT, his heavy-as-fuck 2nd album on the mighty Planet Mu, and a snapshot of the continued evolution of his unique, fresh angle on streetwise UK bass music.
Having pioneered the heavy, dark and twisted experimental dubstep sound with his previous releases on Warp, Combat, MG77, Arcola, Seed and Planet Mu, this new LP sees a shift towards collaboration. With strong vocal artists like Ben Sharpa (Pioneer Unit, Cape Town) and RQM (Al Haca, Vienna), who deliver interesting lyrics in a unique style, melded perfectly with Milanese's own fat swerving basslines, solid drums full of attitude and odd, mangled samples.
Melting dubstep's earth shaking frequencies with hip hop & grime vocals and hard edged Timbaland influenced drums and percussion, the result defies categorization: neither dubstep, grime, hip hop nor idm – you could call it a mashup of all these, but it's more accurate to say it sounds like streetwise bass music for the year 3000. Incredibly strange beats and sounds but keeping the funk, fury and bounce 100% on lockdown.
Born and raised in London, Milanese grew up playing the Piano and other musical instruments while listening to pirate jungle, techno and hardcore radio stations and raving at free parties around the capital. Having lived in the Midlands for a few years Milanese now resides on the South Coast and has had his busiest year yet, touring constantly around Europe, the West Coast of America and a trip over to Russia, he has also found time to remix old collaborators Various Production.
Challenging, menacing and forward thinking like his previous releases 1up on Warp (2004) and Extend on Planet Mu (2006), its also 31 year old Steve Milanese's most dancefloor record yet.
01 Baby Blue Remix Ft. RQM & Oliver Grimball
02 Wonderful World Ft. Ben Sharpa
03 The End
04 B Sharpa Ft. Ben Sharpa (Reload Mix)
05 The End (Untold Remix)
06 Unique 3 – Take This Love (Milanese Remix)
07 Disclosure Ft. Ben Sharpa
08 Fun With Robots
09 B Sharpa Ft. Ben Sharpa
10 The End (Off Mix)
11 Shake Wut Ya Mama Gave Ya (Milanese Remix)
12 Disclosure (Instrumental)