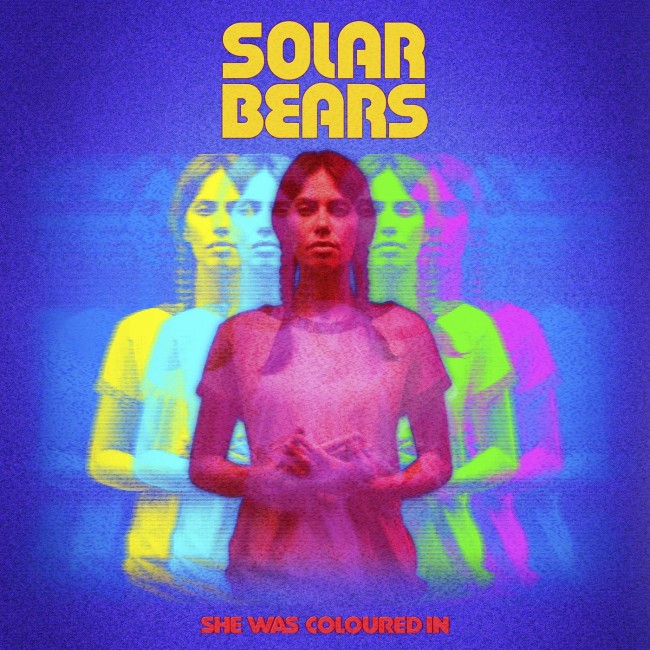 27-09-2010
She Was Coloured In
ZIQ270
Hailing from Ireland; Wicklow and Dublin to be precise, Solar Bears are John Kowalski and Rian Trench, the sole producers and musicians on the album 'She Was Coloured In'. They met and formed at Pulse Sound Engineering School, started recording and were swiftly picked up by Planet Mu. The album follows in the wake of expectation laid down by their recent "Inner Sunshine EP" and a series of remixes.
Solar Bears' music is the soundtrack to a good life. Their song writing and production has a languid, pastoral grace that intertwines rock and electronics, twisting melodies through prog rock's structures and sounds, occasionally making sharp turns into more tense post rock territory, sliding between longer tracks and short mood-setting miniatures. The album mixes analogue electronica with the quietly epic perspective and shimmering neon synths of late 70's, early 80's Kosmiche music and the synth pop it informed.
'She Was Coloured In' starts with the cosmic disco intro of 'Forest Of Fountains' before moving straight into gorgeous watery Rhodes and vocoder with 'Children Of The Times'. 'Twin Stars' takes huge synth lead chords and builds up the drama with synthlines anad arpeggios. By 'Head Supernova', we're floating in beatless ambience, with a miniature that is reminiscent of chilly 80's synthscapes. The album starts moving again with the sophoric trance of 'Cub', before synth pop is evoked with the laidback evocative arpeggios of 'Hidden Lake'. 'Dolls' pits a children's choir against rolling guitars while 'Neon Colony' mixes gliding bottleneck guitar and triumphant synths. The album finishes with 'Perpetual Meadow's' sleepy sunkissed drone before stopping abruptly and making you drop down to earth. Spend some time with the Solar Bears.
01 Forest Of Fountains
02 Children Of The Times
03 Twin Stars
04 She Was Coloured In
05 Head Supernova
06 Crystalline (Be Again)
07 Cub
08 Hidden Lake
09 The Quiet Planet
10 Solarization
11 Division
12 Primary Colours At The Back Of My Mind
13 Dolls
14 Neon Colony
15 Perpetual Meadow