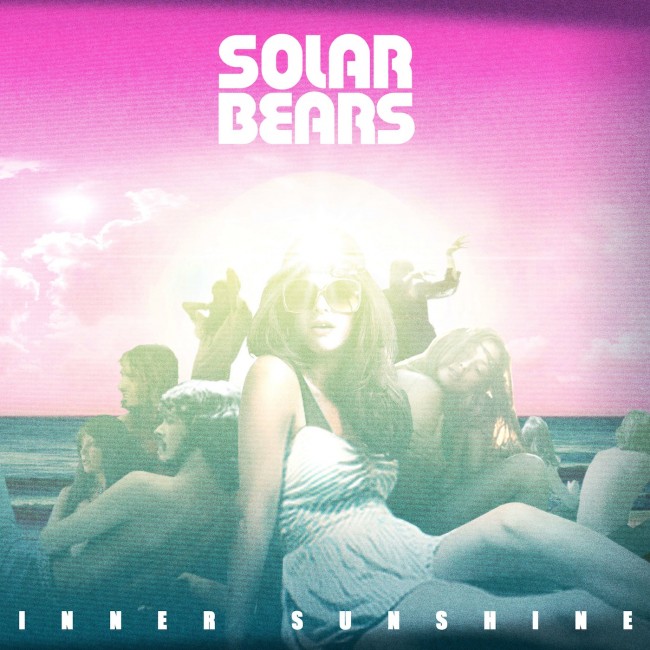 09-08-2010
Inner Sunshine E.P.
ZIQ269
Hailing from Ireland, Wicklow and Dublin to be precise, John Kowalski and Rian Trench met at Pulse Sound Engineering School, formed Solar Bears and just recently signed to Planet Mu. This EP is a taster before their full length album 'She Was Coloured In' which is released in September.
Solar Bears' music is a many-faceted soundworld that hangs together through a mix of the rich colours of hip hop inflected analogue electronica with touches of the shimmering neon synths of late 70's early 80's Kosmiche music.
It's warm and organic with a languid, pastoral grace that intertwines acoustic and rock instruments with electronics. Their tracks twist through prog rock's structures and sounds, occasionally making sharp turns into noisier, tense post rock territory.
Check the way 'Trans Waterfall' gently builds from its synth lead melody through passages of tense guitar building into gentle acoustic guitars and flutes. Or the way 'Photo Negative Living' rolls along dreamily on a 4/4 beat before the slicing guitar riffs crash in. This is gorgeous stuff.
On Side B, 'Crystalline' gets a remix by Letherette which deconstructs the original and spins it through a head nodding hip hop remix, whilst Werk records star 'Lone' gives 'Twin Stars' off the album a pulsing, atmospheric, upbeat Detroit techno influenced rub.
01 Trans Waterfall
02 Photo Negative Living
03 Inner Sunshine
04 Kill On
05 Crystalline (Letherette Remix)
06 Twin Stars (Lone Remix)