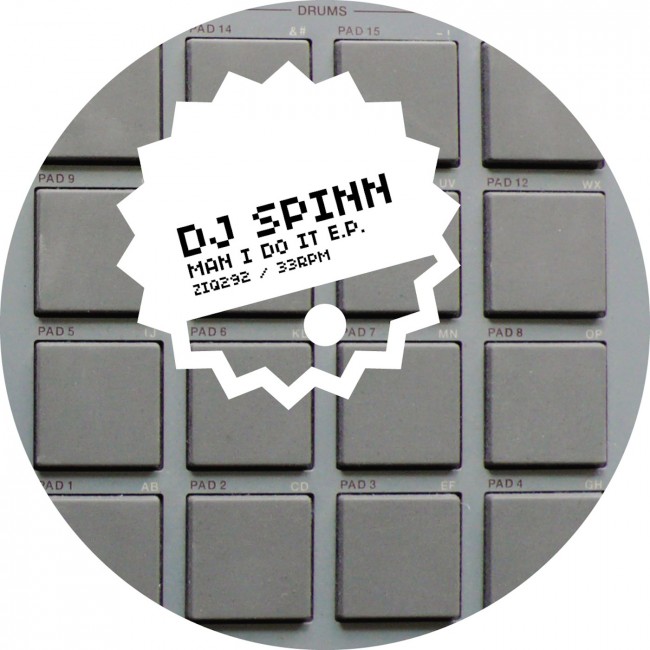 28-02-2011
Man I Do It EP
ZIQ292
Planet Mu up the game once more with their Footwork crusade in 2011 with this excellent EP from one of the scene's top producers DJ Spinn that shows off his versatile styles across six tracks. This one is a co-release with Chrissy Murderbot's 'Loose Squares' label.
A footwork originator, Spinn started off as a dancer for the 'House-O-Matics' crew in the mid-90's before following with DJing and production, working up to his current status as one of footwork's most important DJs and producers.
The EP mixes styles and sample sources to create a listenable but frenetic blend of tracks. From the more classic chanting juke of 'Fall Back', to the futuristic hip hop infused tracks like 'Studio' with a shimmering R&B sample & keys that remind the listener of classic jungle and the off-key synths and vocoder of 'Man I Do It', that repeats and loops vocals phrases. The EP also includes the strangely relaxed 'I Really Feel' that subtly builds emotional soul strings and looped vocal samples into a barely there melody, while 'U Don't Need' and 'Lol' chop up 70's soul ballads into jagged, cubist shapes.
01 U Don't Need
02 I Really Feel
03 Studio
04 Fall Back
05 Man I Do It
06 LOL