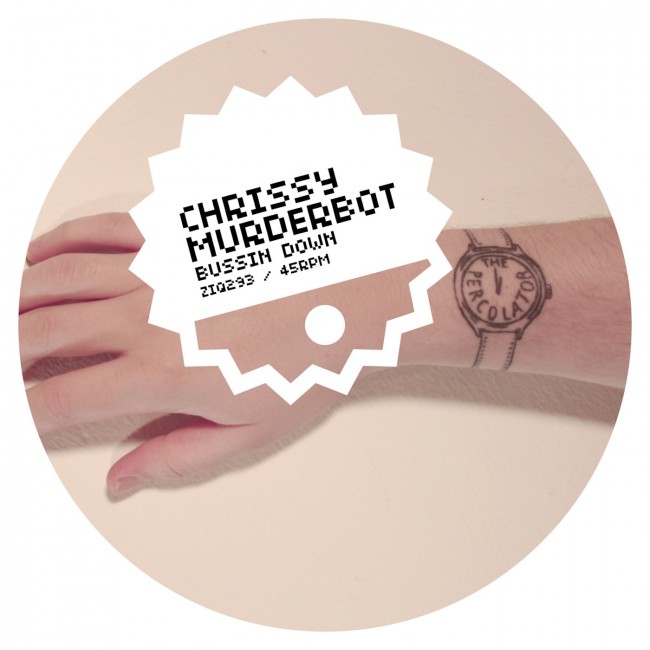 04-04-2011
Bussin Down
ZIQ293
'Bussin Down' is the first single from Chrissy Murderbot, who comes with a style inspired by his chosen city of Chicago's Juke and Footwork scenes. He playfully mixes in elements of other styles of music he loves, such as R'n'B and Dancehall, to create lively mutations with a warm hearted mass appeal that comfortably straddles genres.
'Bussin Down' features Chicago footwork supremo DJ Spinn over some tasty footwork tracks featuring Spinn's instructional lyrics, over some high speed jazz funk and cracking claps and klaviers. Next track 'Braaain' is a unique amalgam of footwork with the classic early digital sleng teng bassline. The blend works fantastically, as Chrissy slides the originals vocal in and out of the mix in a dub style.
On the B-side Atki2 takes album track 'The Vibe Is So Right' featuring vocals from MC Zulu and runs it through a lush treatment that mixes Detroit washes with tight, laidback, rolling funky house drums, to instant classic effect. On B2, Chicago footwork pioneers DJs Rashad and Spinn send the originals vocal into a whirl of complex delays and layered loops over cold drums and hard techno stabs.
Just a taste of whats to come on his 'Women's Studies' album due soon on Planet Mu.
01 Bussin Down (ft. DJ Spinn)
02 Braaain
03 The Vibe Is So Right (ft. MC ZULU) (Atki2 Remix)
04 The Vibe Is So Right (ft. MC ZULU) (Rashad & Spinn Remix)
05 The Vibe Is So Right (Ghosts On Tape Remix)