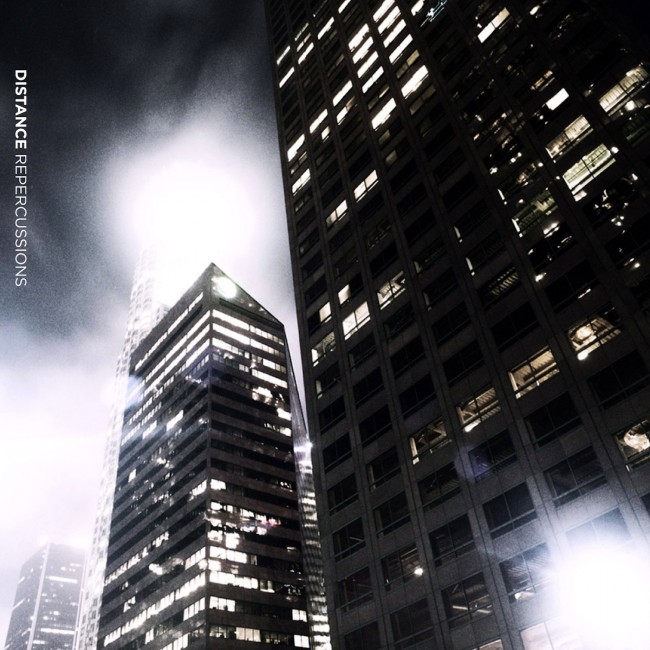 17-11-2008
Repercussions
ZIQ221
Greg Sanders a.k.a. Distance is back with his second album for Planet Mu. Following on from his hugely successful debut "My Demons" (Dubstep forum awards, album of the year 2007) Distance continues to shake speakers with his bass-heavy industrial sound.
In 2006 Distance was featured on the now renowned Mary Anne Hobbs show (Radio One) with six other artists who went on to shape the face of the Dubstep genre. With his second album Distance is still clearly a pioneering force behind the sublow, bass movement. With regular gigs across Europe and the Globe, Distance now has a massive following drawing in crowds everywhere he plays.
"Repercussions" is a beast of an album. Heavy chunky bass lines feature solidly as well as moody ambient soundscapes and sharp snares. From listening, the industrial influences are apparent. It's clear on closer inspection of Distance's love of metal, although not a feature on the album, it is a clear influence on the heaviness and groove of the music at the same time remaining sparse with time to breath between beats, a perfect blend.
The C.D version of the album also features a 2nd c.d. with all Distances own label (Chestplate) releases. Featuring the smash "Victim Support" and "V" and many, many more…
Disc 1
Repercussions
01 Magnesium
02 Out Of Mind
03 Free Me
04 Koncrete
05 Loosen My Grip
06 Repercussions
07 Mirror Tell
08 Sending Chills
09 Skeleton Grin

Disc 2:
Chestplate
01 V
02 Headstrung
03 Misfit
04 Present Day
05 Feel Me
06 Radical
07 No Sunshine
08 Victim Support
09 Battle Sequence