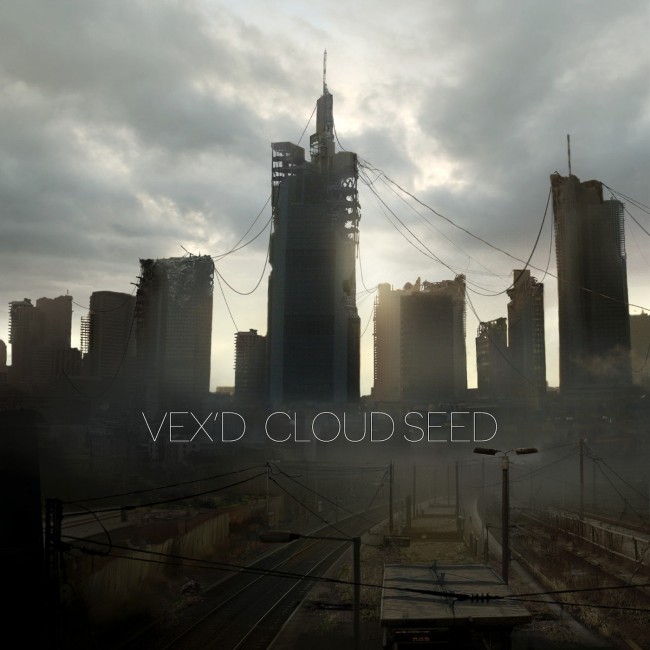 22-03-2010
Cloud Seed
ZIQ260
Vex'd are a legendary duo. Their 2005 album "Degenerate" was one of the first and most successful dubstep long players and remains to this day one of the most respected. It bravely re-wrote the rulebook and is lauded for establishing a new template for the dubstep sound, beyond it's roots in 2-step & uk garage skipiness, bringing in the influences of techstep jungle, breaks and apocalyptic noir soundscapes, putting them to use in dubstep's 'bass and drums at a 140 bpm' setting, with results that were never less than astounding.
"Cloud Seed" is a follow up of sorts to that album. Selected from original music intended for the second album plus rarely heard remixes from the same era and expertly sequenced to flow like a full album, it's an addendum to the career of Vex'd (who rarely work together anymore), made from the best of their work. Though one might be tempted to think "Cloud Seed" is an album of unfinished sketches, the result will confound that expectation. It is in fact an incredible album in it's own right. Made with Blake's apocalyptic vision of London in mind, it's atmospheric with an ear for a cinematic intensity that rivals Burial, and a complex darkness that rivals the Bug. It contrasts light and dark, the rough and the sophisticated to amazing effect, drawing you in for repeated listens. The album also features a small selection of guests, from "Warrior Queen" (best known for her work with the Bug), to the relatively unknown, yet fantastic "Anneka" and "Jestonesart" from New York MC collective the Atoms family.
If you're wondering why it's taken 5 years for a sequel to "Degenerate" to appear then Jamie Teasdale, one half of the group alongside Roly Porter has the last word:
"We wrote most of these tracks between late 2006 and early 2007, as part of our second album. Before we could finish the album however, we had moved away from each other, to different cities, in different countries. We wanted to keep writing together, but geography and work made it too hard. Eventually the moment for further work on the album passed and we moved on to other projects, in music and elsewhere and left this album to sleep.
In the middle of 2009, the label contacted us to say that they wanted to release this music, unfinished or not. By this point so much had changed we could not go back to the space we were in when writing these tracks. So we didn't try, we let them be what they are. To change them would be to try to rewrite the moment we were in at that time.
A lot of people have asked where we went after the first album. Many of them hadn't heard our singles & remixes that followed it., so, this is for everyone who wanted to know."
01 Take Time Out (ft. Warrior Queen)
02 Remains Of The Day
03 Heart Space (ft. Anneka)
04 Out Of The Hills
05 Shinju Bridge
06 Slug Trawl Depths
07 Bar Kimura (Jamie Vex'd Remix – original by Plaid)
08 Disposition (ft. Jest)
09 Suite For Piano & Electronics (Vex'd remix – original by John Richards)
10 Killing Floor (MAH Mix)
11 String Quartet No.2 (Vex'd Remix – original by Gabriel Prokofiev)
12 Fallen (Vex'd Remix – original by Distance)
13 Oceans
14 Nails