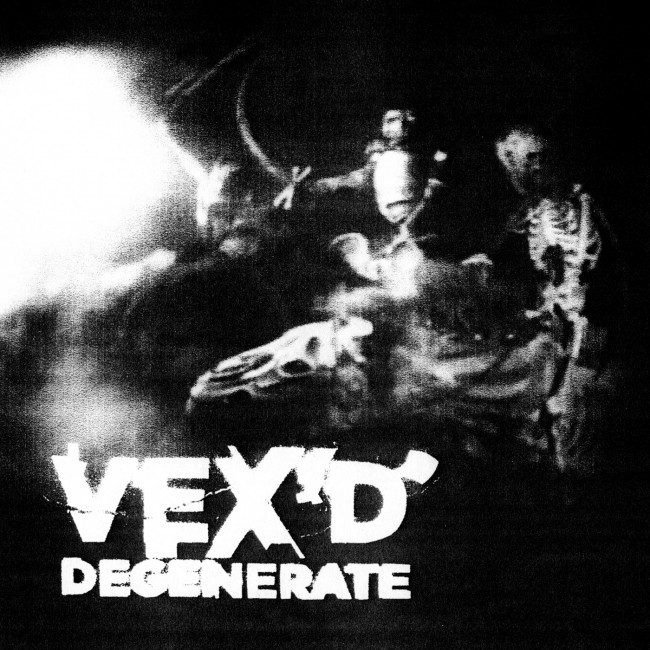 18-07-2005
Degenerate
ZIQ115
Vex'd are London based duo Jamie and Roly. Initially sharing a love for jungle music, the pair soon developed a thirst for darker edgier sounds: digital graffiti music, however it comes. Emerging last year with the classic 'Pop Pop' (released on Subtext), Vex'd founded a solid reputation for uncompromising music that still manages to shockout genre boundaries.
The tracks featured on their debut album exemplify their talent at working twisted rhythms over panic stricken basslines. 'Gunman' is constructed around a particularly demented bass riff that cuts right through the speakers with energetic charge. 'Smartbomb' is a bone-crunching grime instrumental, packed with industrial brutality. Tough, tough rhythms – exclusive to this sampler. Vex'd reprise their first 2 classic singles on Bristol's Subtext label appearing here in their VIP versions.
Degenerate features 12 tracks of dark electronic dub and industrial rhythms. Influenced Grime and Dubstep as well as the electronic underground scene – Vex'd have a truly unique sound. Distorted repetitive waves of bass have more in common with early Aphex classics, bleep techno or twisted neurostep drum'n'bass than the rest of the dubstep scene. The rhythms are constructed with Swiss precision: all the correct weightings on the kick and snare for maximum club impact. But it's not all about the club, there's a dark foreboding atmosphere at work here – possibly the first gothic dubstep album?
CD and Digital features a special limited edition bonus 6 track CD of Vex'd's first few singles on the Subtext, Planet Mu and Destructive labels.
Disc 1:
01. Pop Pop V.I.P
02. Thunder
03. Angels
04. Corridor
05. Cold
06. Venus
07. Gunman
08. Crusher Dub
09. Fire
10. Destruction
11. Lion V.I.P
12. Slime
Disc 2:
01. Canyon
02. Pop Pop
03. Ghost
04. Lion
05. Smart Bomb
06. End Of Line (feat. Search & Destroy)