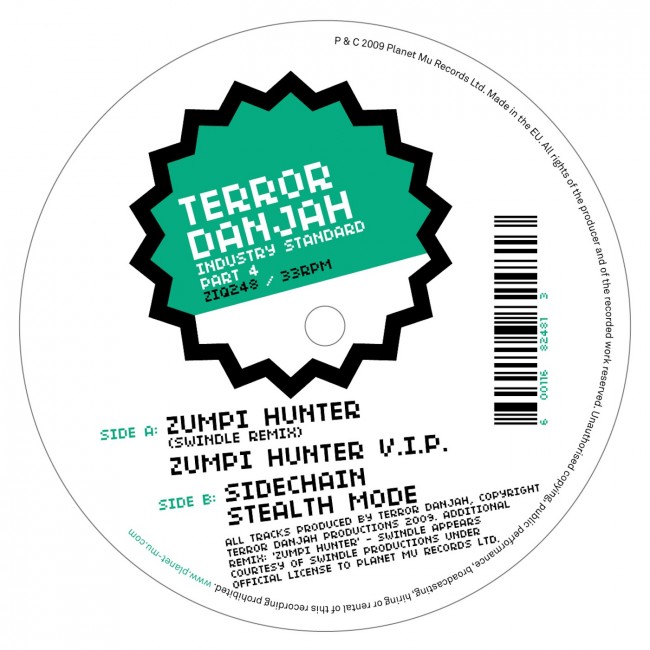 31-08-2009
Industry Standard Part 4
ZIQ248
Industry Standard Part 4 is a four tracker ep that's a little taste of the sort of thing in store on the amazing 'Gremlinz' compilation of Terror Danjah instrumentals forthcoming this autumn.
The ep kicks off with a brilliant, synth-funk take on Terror's 2007 grime classic 'Zumpi Hunter' from Swindle Productions, as well as a v.i.p. mix of the same track.
The B side features two brand new tracks; the unusual grimey 4/4 of Sidechain that sounds like grime meets trance in a computer game, but unbelievably works really well, which is a testament to Terror's skills. The other track is the tough 'Stealth Mode', a nasty mix of grime and dubstep which is dark and tense, with a savage, chest tearing bassline.
A big ep from one of grime's foremost talents, just wait for the compilation too!
01 Zumpi Hunter (Swindle Remix)
02 Zumpi Hunter V.I.P.
03 Sidechain
04 Stealth Mode