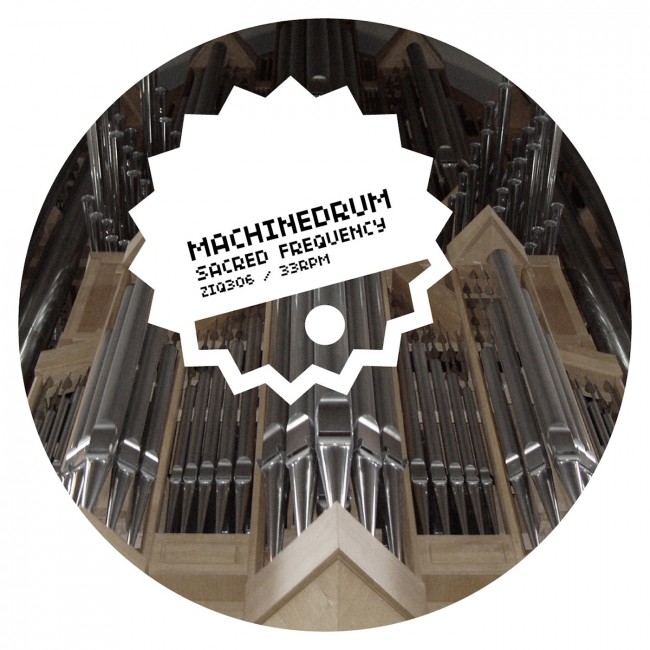 06-06-2011
Sacred Frequency
ZIQ306
Planet Mu are really pleased, as we've signed Travis Stewart, a.k.a. Machinedrum. Travis is known to the electronic music cognoscenti as one of the finest, yet inexplicably underexposed producers out there. After an extended EP last year on the Luckyme label he's putting out this four tracker followed by an album with Mu, and his new tracks and live performances are garnering some excited attention and new fans and supporters.
The songs on this EP are light and sun-hued with psychedelic, colourful sounds and melodies. Clocking in at around 160 bpm, they work with the rhythmic conventions of Footwork and Jungle.
'Sacred Frequency' opens the EP with floods of spiralling synth washes and organ chords over kicks and snares, before ushering in Travis' sweet psychedelic vocals. It's an unexpectedly catchy and poppy track, and it's not much of a stretch to call it one of the freshest pop moments this year.
'Flycatcha (ft. Body Language)' matches pitch-shifted Detroit techno chords with snapping footwork style drum kicks and pulses, with Body Language smearing and scratching in words and phrases, giving the track a relaxed blur.
'Fantastix' is a retooling of UK Rave into a tighter, punchier footwork influenced sound. Chipmunked diva voices and chord stabs mix with tightly rolling breaks and frazzled wonky neon synths.
'Listen 2 me' mixes tribal drums over a 4/4 kick, looping in a subtle autotuned vocal and building and filtering chords in and out to create a lush hazy ecstacy.
01 Sacred Frequency
02 Flycatcha (ft. Body Language)
03 Fantastix
04 Listen 2 Me