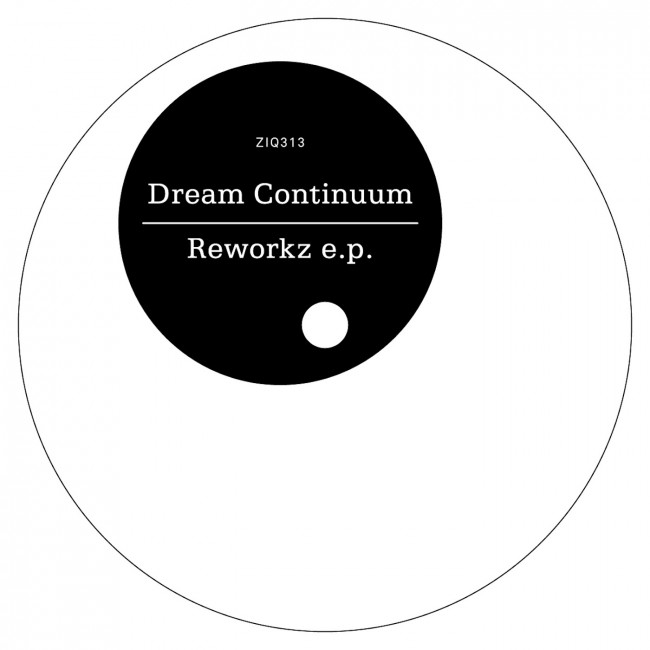 26-03-2012
Reworkz E.P.
ZIQ313
This three tracker from the aptly named 'Dream Continuum' is a collaboration between Travis Stewart a.k.a. Machinedrum and Jim Coles a.k.a. Om Unit, who was behind the Phillip D Kick 'footwork jungle' tracks in 2011.
The meeting came about when Travis and Jim realised they were working in parallel on the same concept of finding the sweet spot between mid-90's euphoric jungle and footwork, so naturally they set about working out how to find it together.
The 'Reworkz EP' moves backwards and forwards in time with 'Be Free' treating Jungle's diva samples with footwork pitch bending and repetition while adding huge uplifting chords that capture the euphoria of rave perfectly. It's then laid over tough, rolling 808 kicks and snares at 160bpm with a carpet of pumping, rhythmic sub-bass resulting in a new hybrid that is both fresh and energetic.
'Give a Lil Luv' is, if anything, even more euphoric, like rolling thunder with an intense, melodic use of samples and chord stabs with metallic breaks building into a spiky mesh of rhythms.
On side B 'Set it' draws classic dancehall, soul and reggae samples across a perfect mix of fast juke cymbals and jungle amens, each part casually camouflaging the other, tempering footwork's sometimes intimidating sparseness and filling it with rich, warm and sincere rave energy.
01 B Free
02 Giv A Lil Luv
03 Set It