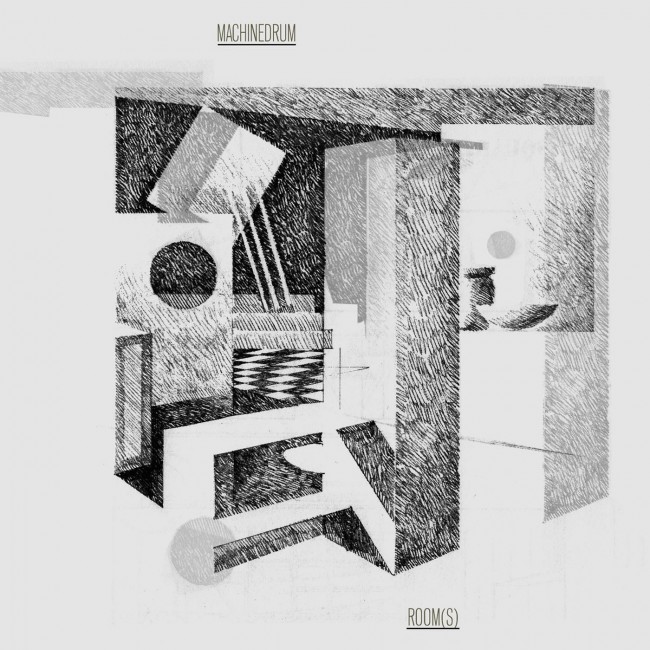 25-07-2011
Room(s)
ZIQ307
Travis Stewart is a producer who's always been admired by the electronic cognosenti, both as a solo producer in his project Machinedrum and also as one half of Sepalcure on Hotflush recordings. After a break from producing he started to resurface in a major way last year with the 'Many Faces E.P.' on Glasgow's LuckyMe label. However, for 'Room(s)', his latest album on Planet Mu, he's well ahead of the curve, approaching the album in a way he's never worked before.
The tracks on Room(s) were started on the spur of the moment, often whilst traveling and finished in the studio, with the notion in mind that great moments of inspiration are fleeting so it's best to grab on to that moment when it happens and squeeze it for all its worth.  Travis says of this process; "I feel like the energy of a song is lost the longer you spend working on it.  This experiment in becoming less attached to my work essentially lead to a lot of songs that are connected sonically and aesthetically."
On Room(s), this 'spur of the moment' energy meant that Travis' productions have turned the 160 bpm footwork conventions inside out. Here he fills the usually fierce, stripped down form with elegant sun kissed and impressionistic songs, built from r & b, autotune and dance music history's most exuberant stabs and kicks. Building on his background as a hip hop producer, he casually creates a beautiful new kind of high-speed detail-packed mutant pop that, like the early post-rave sounds of ambient jungle, is psychedelic, exhilarating and strangely relaxing in it's fast-paced washes of synths and drums.
The album opens with 'She Died There', building incomprehensible looping swirls of cut-up vocal over precise, cool synths and agile kicks and snares. 'Now U know Tha Deal..' builds a new romantic flavoured synth melody over flat, heavy bass, slowly adding tough diva vocals and layers of warm chords to create something that approximates uk garage in a different matrix. 'Sacred Frequency' marries organ stabs and a catchy psychedelic chorus to create a triumphant and completely unexpectedly dizzying anthem. On 'U Don't Survive' he mixes the dubbed out, autotuned lyrics 'Out on the street you don't survive, now is the time to realise' over garage stabs and half speed hip hop drums, creating an exhilarating, airy rush. 'Come1' approximates a linear piano rave tune, but morphs into a blissed out shoegaze anthem halfway, while 'Youuniverse' adds congos and swelling Detroit chords over cavernous bass swells. The amazingly propulsive 'GBYE' cuts vocals up over sharp footwork-esque chord stabs like Todd Edwards on fast-forward, while 'The Statue' starts off minimal and dubbed out before building into a waterfall rush of needle-like snares and vocal loops. 'Lay Me Down' is sparser, leaving more space for dreaminess, building in woody, jungle-like drum breaks, while 'Doors' is more linear and subtle, adding in tiny details as it progresses, like a techno track. 'Where Did We Go Wrong?' finishes the album in an ambient style, with just the chords and vocals remaining, having omitting the rhythms, which by now might have been internalized by the listener to float away.
01 She Died There
02 Now U Know Tha Deal 4 Real
03 Sacred Frequency
04 U Don't Survive
05 Come1
06 Youniverse
07 GBYE
08 The Statue
09 Lay Me Down
10 Door(s)
11 Where Did We Go Wrong?