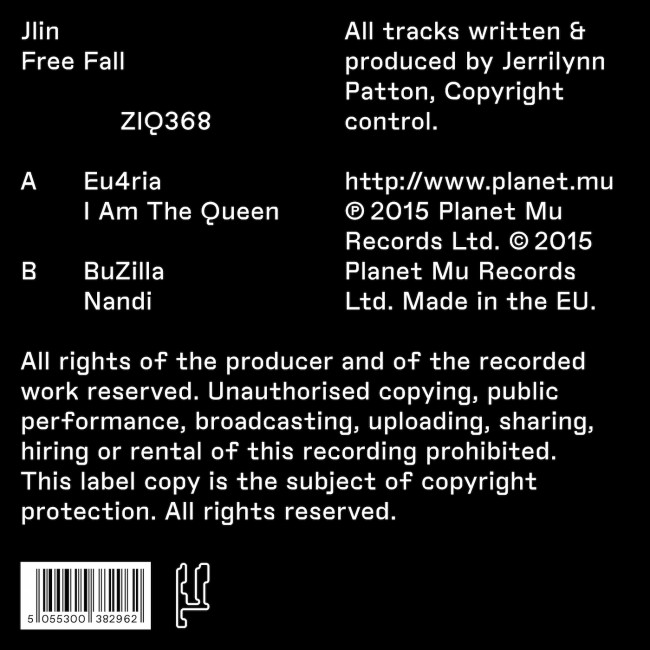 27-11-2015
Free Fall
ZIQ368
What a year it's been for Jlin – her debut album 'Dark Energy' was released to massive critical acclaim at the start of April – which put her firmly on the map as one of 2015's most exciting producers.
Her DJ debut was at New York's MoMA PS1 in August and her live debut will be at Unsound festival this October. She also produced the music for fashion shows by Chanel, Adidas and Rick Owens.
The 'Free Fall' EP is her last release of the year and shows a transition from the 'Dark Energy' material; the cartoonish hysteria of 'Eu4ria' and the industrial strength drums and hoover stabs of 'I Am The Queen' show a ravier side, more of a nod to the dancefloor than on her debut album. These are followed by 'BuZilla' a tribute to and re-version of her mentor RP Boo's 'Heavy Heat', with the track chopped into even more jagged shapes than the original. The EP ends on brand new track 'Nandi' which is the first fruit of new experiments exploring a deeper, more poised new sound.
01 Eu4ria
02 I Am The Queen
03 BuZilla
04 Nandi