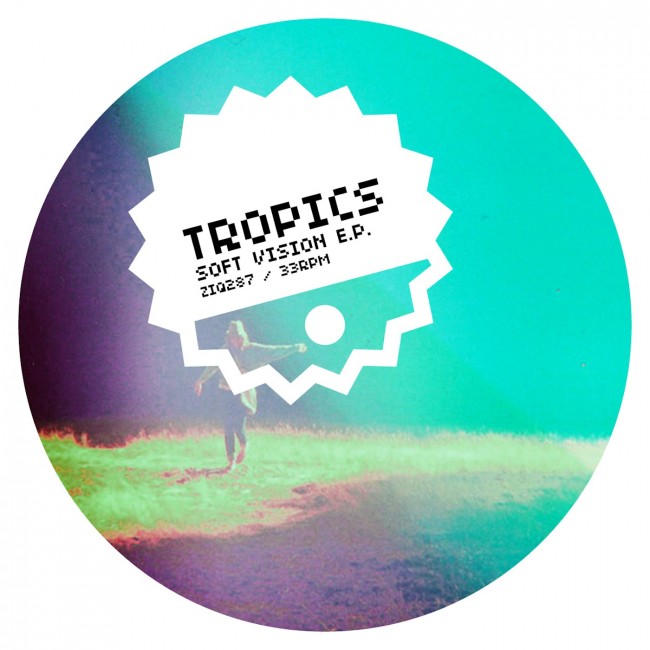 04-10-2010
Soft Vision E.P.
ZIQ287
The man behind 'Tropics' is Chris Ward. He's a 22 year old Brit taking influences from 70's jams, post-punk and whatever else he taped in his youth, bringing us the radiant sounds of dreamy, summer nostalgia.
His music has already caught the attention of Pitchfork and XLR8R who have posted up tracks by him, as well as a number of bands including Little Dragon who he has remixed.
His music is an utterly gorgeous slow motion mix that sounds like sustained euphoria, such as lead track "Give It Up's" slow motion chugging disco with ghostly female vocals and chiming bell-like melodies.
"Melorr" is even slower; grinding gently under the weight of its own airy compression, building more and more elements into the mix as the track evolves: voices, electric guitar and ghostly wisps of melody.
"Soft Vision" is the one that has got Tropics the attention, with its lush 80's production inspired sound. It sounds like it's in 3d, with huge waves of synths that shimmer and ooze through the track as it subtly grooves along to a the kind of drums which wouldn't  sound out of place in 80's stadium pop.
01 Give It Up
02 Melorr
03 Soft Vision