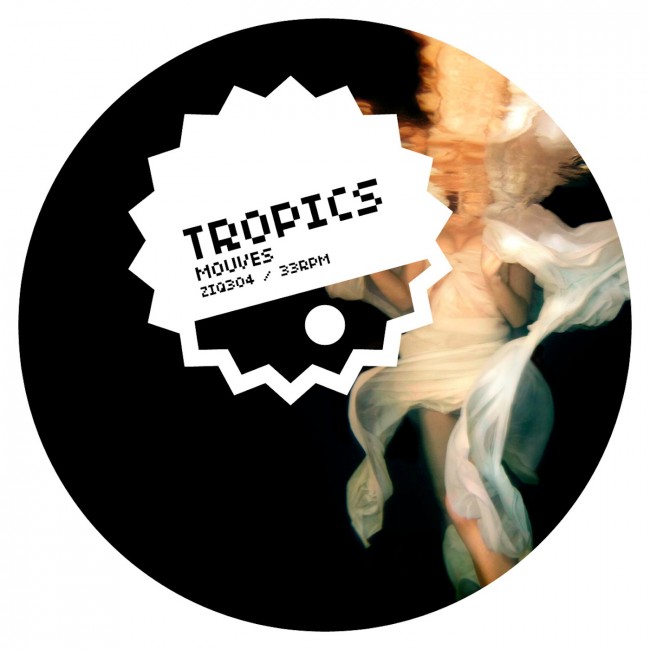 18-07-2011
Mouves
ZIQ304
After last year's popular 'Soft Vision EP' Tropics a.k.a. Chris Ward releases this prelude to his debut album due in the Autumn on Planet Mu.
Since that first release, which garnered press attention worldwide, Tropics as a project has expanded to a full band feel, and this EP features the first recorded fruits of that development, with Chris's vocals on 'Mouves' taking the spotlight.
The intense summery shimmer that has been a feature of Tropics' work so far is ever present. With a wavering grace that combines dubby New Order-esque bass, lush jazzy rhodes, shoegazey stretched vocals and droney synths, the song is an unusual but almost overwhelmingly beautiful and woozy combination that floors the listener with its humid atmosphere.
The hotly tipped Keep Shelly In Athens have remixed 'Mouves' by trimming down the track to it's minimal parts, cooling down the atmosphere and adding a heavy Boards-Of-Canada-like synth melody and chords that sound like they're borrowed from an early 90's ambient trance track. This is all held together with heavy, cracking grime-like snare.
FaltyDL showcases his first new material since the 'You Stand Uncertain' LP here, with this 'Mouves' remix which breaks the parts down into micro-samples and then re-edits and twists them through a subtle bumping beat and bass: it feels like he's just taken a microcosm from the original's wild, tropical macrocosm and studied it in detail.
Original track 'Celebrate' finishes the EP, and it feels like an early, utterly joyful Madonna track, slowed down and extended to it's limits to capture every second of feeling in rapturous, dusty slow motion.
01 Mouves
02 Mouves (Keep Shelly In Athens Remix)
03 Mouves (FaltyDL Remix)
04 Celebrate