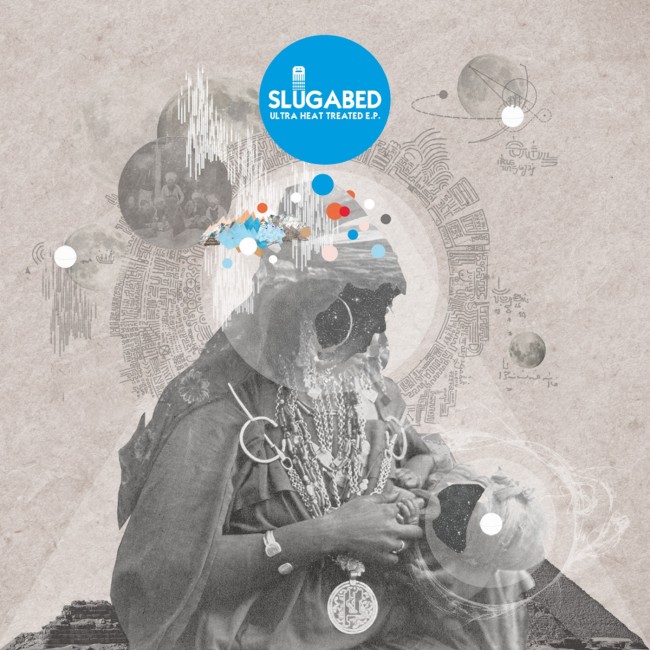 08-02-2010
Ultra Heat Treated E.P.
ZIQ263
Slugabed is Greg Feldwick, a hotly tipped producer from Bath, now living in Brighton who makes an unusual and thoroughly enjoyable sound.
He's happily won fans from all over the electronic spectrum, with labels demanding tracks for release without him really trying.
Ultra heat treated is a six track debut for Planet Mu and shows off his catchy hip hop influenced sound.
Slugabed's music is a thick low end molasses of a sound. He's like a sonic dredger, dragging a spectrum of influences into his grimy productions, from hip hop to dubstep and grime, and them amongst his sloppy low end punchy drums and thick raspy bass, punctuating the murk with fractured flashes of melody and sounds that shoot like lazers. The incredible thing is that within this thick fractured stew, he manages to hold onto some rather sweet melodies.
The first track Ultra Heat Treated sets the scene with its super sloppy drums and stoned dubstepish melody broken up with fast neon arpeggios. The whole set contrasts in melody and technique, Quantum leaps out of focus chords and rather beautiful melody acts as a great centre point and the E.P. finishes with the heraldic 'Titans', the drums punching hard over a heraldic melody.
01 Ultra Heat Treated
02 Skyfire
03 Pressure
04 Quantum Leap
05 Goulash
06 Titans