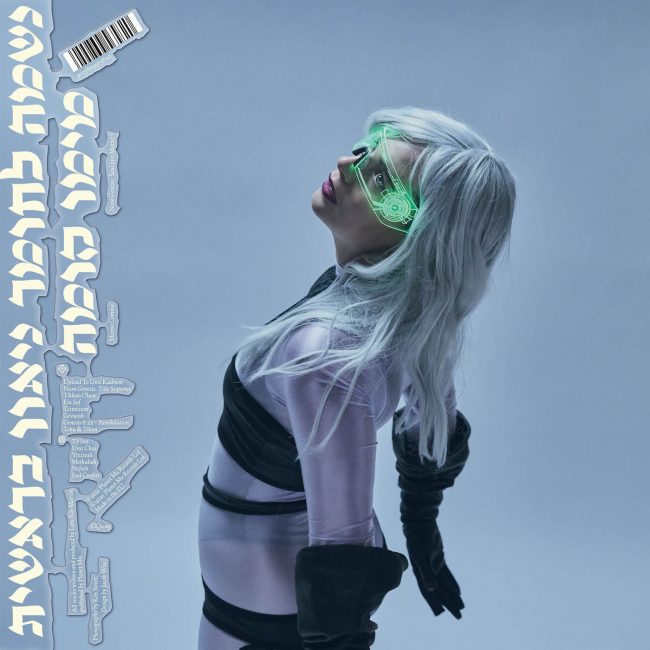 19-03-2021
Neon Genesis: Soul Into Matter²
ZIQ429
On "Neon Genesis: Soul Into Matter²" Meemo Comma (a.k.a. Lara Rix-Martin) takes Kabbalistic text and Jewish prayer and guides them through twinkling ambient synths, breakbeats and cranking industrial noise, full of strange wonder and drama. You can hear soft synths transmuted into choirs of seraphim and moments of occulted dancefloor rapture, from Aramaic chanting and ravey breakbeats to readings from the Zohar. It is quite beautiful at times.
Jewish mysticism is at the root of Western esoteric beliefs and therefore has formed the structure of many films and books that explore the question of humanity. Inspired by the visuals of Evangelion and nineties anime soundtracks such as Ghost In The Shell (and its later Stand Alone Complex series), the new Meemo Comma album is a soundtrack to an imaginary anime that, like its real counterparts (e.g. Full Metal Alchemist), takes the beautiful parts of Kabbalah and sets them to science fiction stories.
When asked about the themes that inform her new album, Lara Rix-Martin says "Judaism is filled with many tales and teachings that prevail in science fiction to this day – whether consciously or not. Sci-Fi is the genre best equipped to explore the immensity and challenges of human experience. Something that Judaism has also been attempting for over three thousand years."
"I watched Ghost in the Shell when I was 14 and it was so striking, visually and sonically. The soundtrack has acted as a backdrop to explore my Jewish identity. I have been reading the Talmud since last year, discovering a deeper love for Jewish stories and teachings. There are some beautiful, hopeful ideas in Kabbalah too, which were a central inspiration to this album such as the idea that the first human was non-gendered and just this form made up from the qualities of HaShem (God) who performed 'Tzimtzum', contracted their form using their Ein Sof (eternal light) to create 'Adam Kadmon' whose form split into all human souls."
Lara playfully subheads her album: "In the year 5781 humanity is ever closer to becoming a singular consciousness. A team of humans are forming an android, Adam Kadmon (CODENAME: UNIT KADMON). First, humans have to gain higher consciousness guided by the Sefirot." While you don't have to know about these influences to enjoy the music, it stands true that the intention is an irreverent love letter to the way grand myths are birthed into the future through new forms, retaining their beauty and elegance.
01 Upload To Unit Kadmon
02 Neon Genesis: Title Sequence
03 Tikkun Olam
04 Ein Sof
05 Tzimtzum
06 Gevurah
07 Genesis 8:22 – Annihilation
08 Tohu & Tikun
09 Tif'eret
10 Unit Chai
11 Yetzirah
12 Merkabah
13 Nefesh
14 End Credits