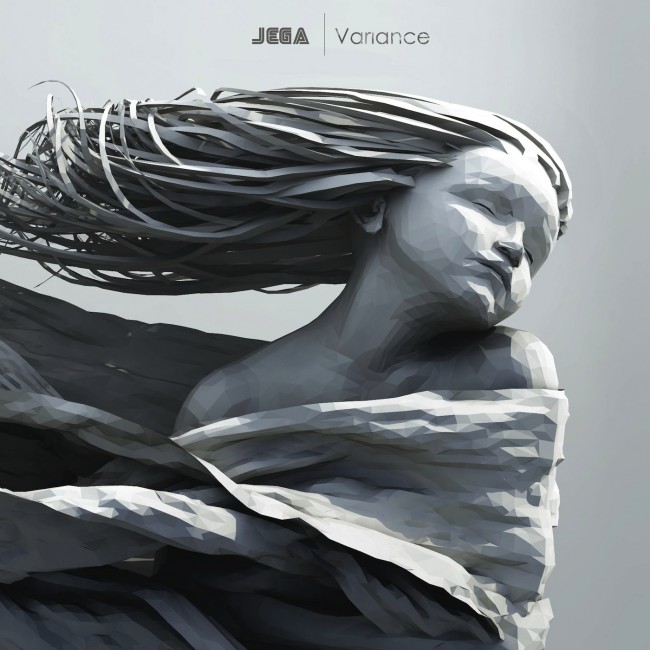 20-07-2009
Variance (Volumes 1 & 2)
ZIQ024
Described as the Stanley Kubrick of electronic music, having not released an album in 9 years, Manchester's  Dylan Nathan a.k.a. Jega is finally set to release his brand new album "Variance" on the Planet Mu record label. In 2003 a draft version of the album was leaked onto the internet forcing Dylan to return to the drawing board and re-write vast chunks of the material. Since then factors outside music have meant Jega's relocation from Manchester to New York and now LA, where he currently resides, and the delay of the project even further. The resulting double album, 18 tracks spread over two cds, bears little if any relation to the leaked material of so many years back.
The album is split into two 9 track journeys each given their own cd / LP. "Variance Volume 1" is the light, and "Variance Volume 2" the darkness. On Vol.1 beautiful synth arpeggios battle with sampled flutes and organic sounding hip hop and soul inspired breaks. On "Antiphon" a lone piano weaves around synthetic rhythms that sound like insects chirping and plastic sounding strings impart a real futuristic sheen to the song. The overall mood is one of joy and hope with many of the melodies featuring rising cadences of notes, resolving in the major. Vol2. is altogether starker. Starting with "Tensor" an electro-acoustic sound sculpture and building up into the dystopian melodies, electro beats and dubstep bass of "Shibuya", In tracks like "Kyoto" and "Hydrodynamic" digital processing and harsh jungle breaks heighten the tempo and the mood towards the end of the disc.
Although Dylan's discography is relatively short considering he has been in the game since 1996, it does include releases on Skam and two seminal breakthrough albums on Planet Mu. The single "Type Xer0 E.P." and it's follow up album "Spectrum" were what inspired Mike Paradinas a.k.a. µ-Ziq to start up the fledgling Planet Mu as an independent label in 1998, an achievement in itself that should not be overlooked. Dylan's second album, 2000's "Geometry", went on to push his evolving sound from hardcore influenced melodica to futuristic techno inspired stark digital landscapes.
It has been a long nine years for many fans waiting for the follow-up with rare occasional live shows offering the only chance to hear new material.


'Volume 1'
01 SoulFlute
02 Antiphon
03 Moment
04 The Girl Who Fel To Earth
05 Sakura
06 Eva
07 Dreams
08 Aqueminae
09 Zenith

'Volume 2'
01 Tensor
02 Shibuya
03 Chromadynamic
04 Cascade Decoherence
05 Aerodynamic
06 Latinhypercube
07 Kyoto
08 Hydrodynamic
09 Reprise