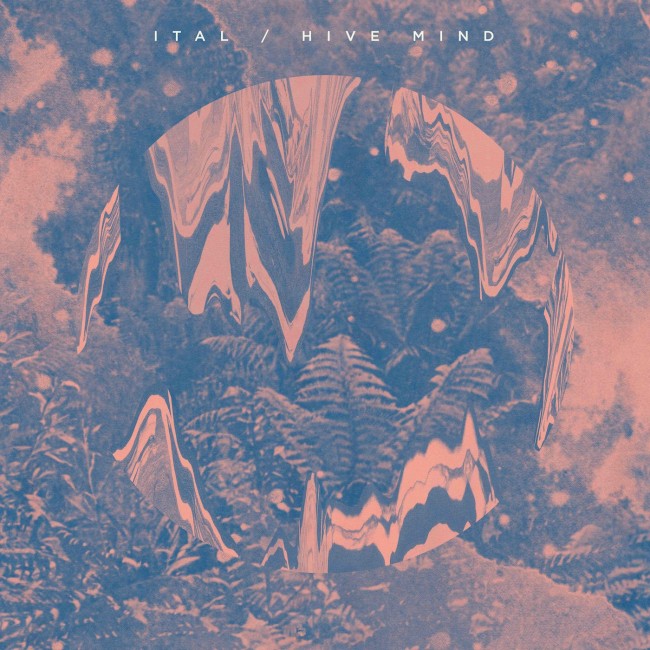 13-02-2012
Hive Mind
ZIQ312
If you've heard Daniel Martin-McCormick's name recently, it would probably have been either in association with his disco/punk/echo band 'Mi Ami', or as 'Sex Worker' on the Not Not Fun label, or finally as 'Ital' on NNF's sister label 100% Silk, recording quite different sounding house music to this album. Raised in Washington DC, Daniel has a history in the city's hardcore scene, he was in the Dischord records signed 'Black Eyes', but was also making dance inspired tracks at the same period, but coming from a very different angle from your average guy with a copy of Logic and a working knowledge of dance music's history.
Daniel's music is a stranger thing. Working best at high volume, it uses house's easy going 4/4 structure as a kind of camouflage for more out-there sonic explorations; subverting expectations, seeking out the links between the space and the sound-bending of dub & industrial's unsettling sonics with the grooves of classic house and the effects and black holes of minimal at it's weirdest. The album has a sculptured feel; sounds twist in space, feeling almost three dimensional and melodies pitch-shift in an unsettling way; voices dissolve in and out of these frameworks and the whole album has a unique, haunted feel; nothing is ever allowed to settle totally comfortably, everything vibrates. 'Hive Mind's' titles also hint at such themes as how culture insinuates itself on you and the meaning of pleasure, it's ironies and forms, drawing in creeping fears of the internet age.
Opener 'Doesn't Matter (If You Love Him)' sounds a bit like Tackhead if they had made house music, using a flickering and confidently repeated phrase over a lumbering drum and bassline, introducing swirling and bombing synths into the mix – once the secret comes out. 'Floridian Void's' strange marrying of treated voices and swelling, pitch-bent chords and effects draws the listener into its strange atmosphere; it's an ambient house track of sorts, but the ambience here is a swirling, confusing, watery vortex rather than being fuzzy and new age. 'Privacy Settings' builds creepy wolf howls over a slow bassline and cold faraway banging drums, estranged from their usual disco setting. Next, 'Israel' picks things up again, with weird, pitch-shifting edited bells over dubby toms, all the while cold chords rushing in and out over this unsettling backing track. The closer 'Final Wave' restores the album back to something resembling normality, with a disco-like swing that recalls Moodymann's beat down productions but slid through brutal dub-like FXs that bring out a shade of strangeness in an otherwise happy groove.
01 Doesn't Matter (If You Love Him)
02 Florian Void
03 Privacy Settings
04 Israel
05 First Wave