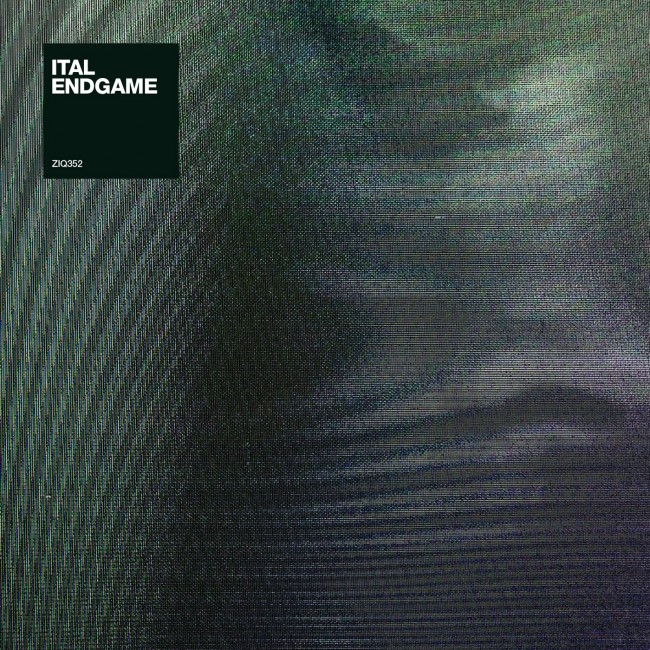 08-09-2014
Endgame
ZIQ352
After emerging in 2011 via a rapid fire series of underground EPs, Brooklyn-based producer Ital (real name Daniel Martin-McCormick) surprised followers by releasing his debut album "Hive Mind" on Planet Mu in February 2012. The record immediately struck a chord with both critics and fans, not only for its unique, highly twisted take on house music but also because of Martin-McCormick's avant-rock background. Dance music in New York was changing rapidly with younger producers coming into house music from rock, noise and other directions, and Ital was the pioneer kicking open the door for a new wave. Now, two and a half years later he returns to the label with "Endgame," his most singular and hypnotic work to date.
"Endgame" is the simultaneously the culmination of Ital's work heretofore and the transition into the next chapter of his career. If anything links the older sound of Ital to the new, it is the palpable sense of the vertiginous. The album's playful, deep textures initially explore pleasurable spaces, only to bring the listener "somewhere uncomfortable, perceiving constant chaos and collapse in the periphery of your vision," as Daniel describes. This is especially evident in the strobing "Whispers In The Dark" or on the haunting title track, the dizzying reverb lingering while the bottom drops out, leaving the listener suddenly on the edge of a cliff they weren't even aware of.
One of his goals from the start was "to keep things liquid. The music had to come from that organic, natural, unforced space and aesthetically I wanted the textures to be welcoming and deep, with lots of personality" while maintaining a baseline of tension and unease. Inspired by late-adapter excursions into psychedelics, "apocalyptic minimalism" and an eerily ubiquitous sense post-globalization displacement, "Endgame" sees Ital truly unlocking his own sound and pushing himself to new depths sonically and technically. To this end, he took the finished productions to M. Geddes Gengras' Green Machines studio in Los Angeles to perfect the mix, and also worked closely with the acclaimed mastering engineer Rashad Becker. The final result is a shimmering blend of his swirling effects-laden live sets with a deeper, more penetrating emotional and melodic clarity. No longer an outsider, he can now be labeled an innovator and figurehead for a strong international community as well as a truly visionary artist in his own right.
01. Relaxer
02. Endgame
03. Whispers In The Dark
04. Coagulate
05. Dancing
06. Concussion
07. Beacon
08. White II
09. Black Dust
10. Oche