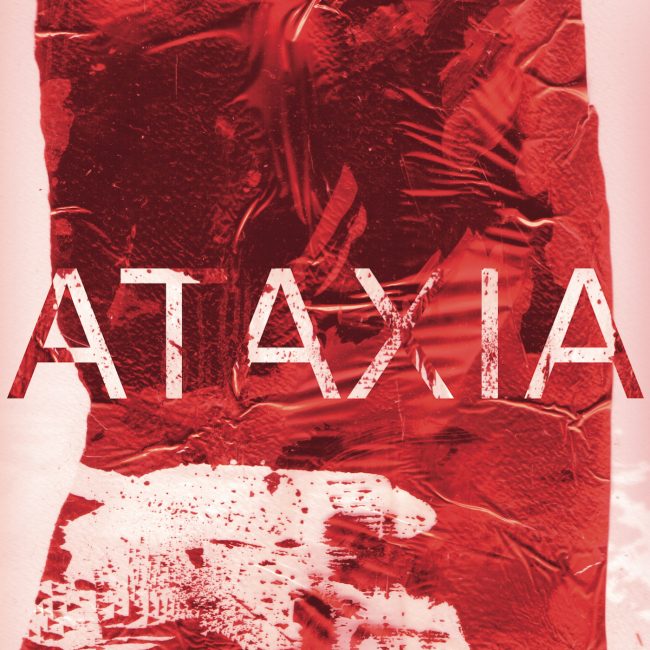 15-03-2019
ATAXIA
ZIQ405
01 ATAXIA_A1
02 ATAXIA_A2
03 ATAXIA_B1
04 ATAXIA_B2
05 ATAXIA_C1
06 ATAXIA_C2
07 ATAXIA_D1
08 ATAXIA_D2
09 ATAXIA_D3
Rian Treanor will release his anticipated debut album 'ATAXIA' on Planet Mu this March. The striking full-length follows singles for The Death Of Rave and Warp's Arcola imprint as well as live sets at Boilerroom x Genelec, Nyege Nyege festival, tours in India and various high profile EU shows.
The title 'ATAXIA' means 'the loss of full control of bodily movements' and relates to Rian's music which is "intended to make people's bodies move in unpredictable ways." He adds "the angles in the letters, the phonetics seem to mirror the geometry and idiosyncratic patterns in the music." Rian explains that components of the tracks were made by generating a series of irregular events and re-structuring them, or by destabilising a pattern that is constant.
 
When asked how the album compares with his previous releases, he says "My earlier EPs share a similar interest in angular and asymmetrical rhythms that are designed for club sound systems," adding "they were more improvised, focusing on sequencing and pattern modulation, using standard drum sounds and synthesiser patches. ATAXIA is more focused and stricter, it's more co-ordinated in terms of the track selection and the rhythmic structures. I spent more time refining the synthesis and sound design, pushing it further than the previous releases." He expresses an interest in exploring opposites in his music: "fluidity and syncopation," "systematic and unpredictability," "reduction and extremity," "irregular symmetry," "easy listening and brutal". There's clear a conceptual backdrop, but the music itself is not overthought. There's an immediate joy to much of the album – check out ATAXIA_D3 with its wonderful cut-ups and modulations of the phrase "people don't understand people."
 
The roots of Rian's playful sound are directly linked to his love of the music he grew up with. Coming from Sheffield, you can hear elements of industrial, synth-pop, bleep, extreme computer music and speed garage at play. From Cabaret Voltaire to Warp and beyond; the sound of his city has been, and is, an integral part of his musical development and is still a direct influence.
 
Last year, he noted in an interview that "I'm not a computer programmer, I'm not an articulate person in that kind of way. I'm a visual artist." Now he elaborates "I meant more that I'm a visual thinker." Drawing and visual art have been a fundamental part of his life "since I was a child. I got really into graffiti as a teenager and around the same time I got into mixing and these both developed together." You can sense the mind of a visual artist at work in his music which is also reflected in the artwork he created for this project. 
 
As well as his visual art, installations and multichannel sound works he is involved in numerous collaborations such as with composer Nakul Krishnamurthy exploring the common ground between Indian classical music and electronic music and his work with improv saxophonist Karl D'Silva, plus his time studying with Lupo at Dubplates and Mastering in Berlin (who taught him the "importance of reduction") have all helped shape and push his sound into other unique and adventurous zones. Treanor is developing on different levels and in different forms all at the same time, re-imagining the intersection of club culture, experimental art and computer music, presenting an insightful and compelling musical world of fractured and interlocking components. 
upcoming dates:
18th Jan – Centro de Creacion Contemporanea de Andalucia, Spain
26th Jan – About Blank, Berlin, Germany
15th Mar – Hope Works, Sheffield, UK
10th Apr – w/ Nakul Krishnamurthy – Auditorium Fausto Melotti, Rovereto, Italy