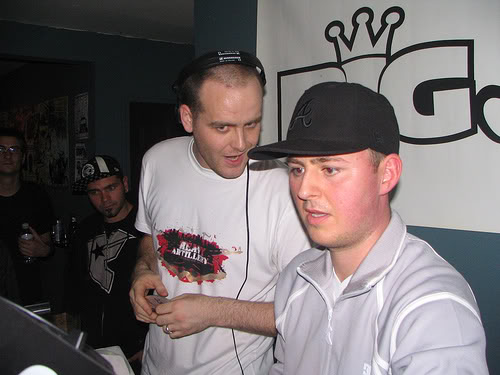 Rossi B & Luca
Rossi B and Luca's hard work and dedication is surely evident in many a UK music lover or DJ's collection.
"In a garage world full of haters, no one has a bad word to say about Rossi B and Luca…these two have made their name the old fashioned way – by being great DJ's. " DEUCE MAG.
Having dedicated 8 years to the airwaves with some of the UK's biggest stations, most notably the legendary Rinse FM where they made the "Super Sundays" 5-7 slot their own, Rossi B and Luca felt it was time to take a well deserved sabbatical. The time has been well spent though, with the formulation of new imprint "Heavy Artillery", bringing together some of the pioneers of the UK Music scene and up and coming talent alike. www.myspace.com/heavyartillerylabel
With new tracks and collaborations forthcoming, bookings ever increasing and mix CDs hitting the streets with a bang, it's a sure fire bet that there's a whole lot more2dafloor in the pipeline for Rossi B & Luca.