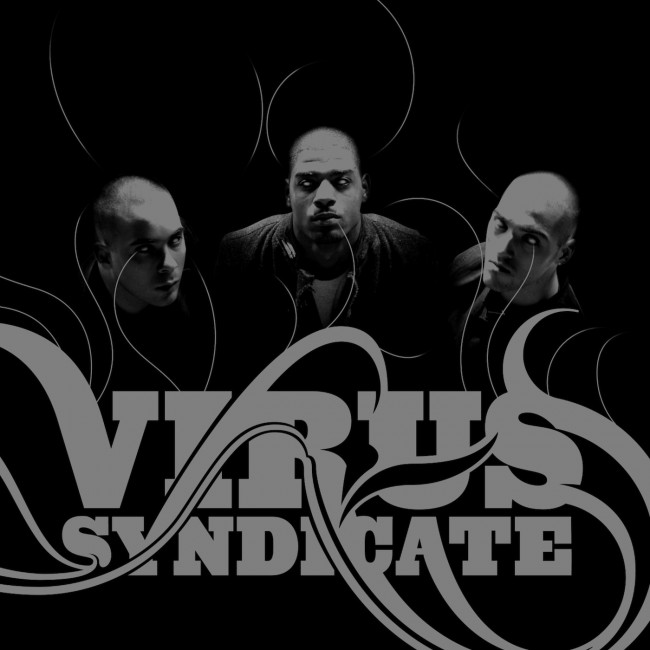 01-05-2006
The Work-Related Illness (re-issue)
ZIQ120X
"…Set to follow Dizzee Rascal, Wiley and Kano to cult status…"
HIP HOP CONNECTION 2005
"Wipe the sweat from your brow and let this devour you"
PLAN B MAGAZINE 2005
"Some of the tautest MCing since the first Dizzee Rascal album."
THE DAILY TELEGRAPH 2005
"Best Grime album so far…"
ROCKSOUND 2005
Re-release of Virus Syndicate's genre-defining 2005 Manchester grime album – featuring 4 new tracks* – the new MTV/Radio 1 played single 'Ready To Learn', 'Major List MCs' (featuring Roll Deep's Trim, Fallacy and Neckle crew's Jammer and Ears), and 2 new exclusives: 'Gun Talk' and 'Catch 22'. Also features the MTV base played single 'Slow Down'
Virus Syndicate are DJ/producer M.R.K.1 (formerly Mark One) and MCs Goldfinger, JSD and Nika D – Manchester's foremost grime crew, represeting the North-West UK scene in their inimitable style. Virus are an integral part of the UK Grime scene having played numerous Sidewinder raves and countless shows on Rinse FM and Manchester's Unity as well as radio support from Cameo, Semtex, Mary Anne Hobbs & Ras Kwame.
Their debut album 'The Work Related Illness' is everything you could ask for – a cartoon gangsta movie of an album with a beginning, middle and end – all the tracks link into each other in a narrative and the entire album tells a story in the life of the Virus Syndicate!
The MC's delivery and M.R.K.1's fantastic production may be straight from the Grime scene, but the content reveals a far wider influence – from both UK and stateside hip hop's lyricism. Songs about crack addiction: 'Now her good looks are fading, too many drugs so her face is changing, so skinny see her cheekbones shaking when she wakes up in the morning craving…' ('Nadine'), and songs about karma, shotting drugs, and even robbing the bank… 'For the task at hand I need a quick ride, picked up the beemer: 325, got a pawn on the way – it was JSD, "Yo, let's meet 'em outside Lloyds TSB…" ('Taxman').
We see this album's heritage in a long line of Mancunian acts – from Ruthless Rap Assasins and Krispy 3 to Happy Mondays' gang-like mentality and A Guy Called Gerald's ravey stripped down production. They also let their northern accents and coloquialisms proudly sit centre stage.
Full of humour, the Virus Syndicate don't just boringly diss other MCs (although they do that as well.) They also poke fun at themsleves on tracks such as 'Girls', in which they come on in full mysogynist glory only to end up acquiesing to the girls at the end of the track, or in 'Wasted' in which they tell a tale of …getting wasted. The avaricious finale of 'Get Money' and 'Taxman' has to be heard to be believed – it's neck hair time… for us it's the grime album of last year AND this year… the best grime album so far, period.
01. Slow Down
02. Major List MCs
03. Ready To Learn
04. Clockwork
05. Gun Talk
06. Catch 22
07. Throwing In The Towel
08. Girls
09. Karma
10. Wasted
11. On The Run
12. Nadine
13. Get Money
14. Taxman