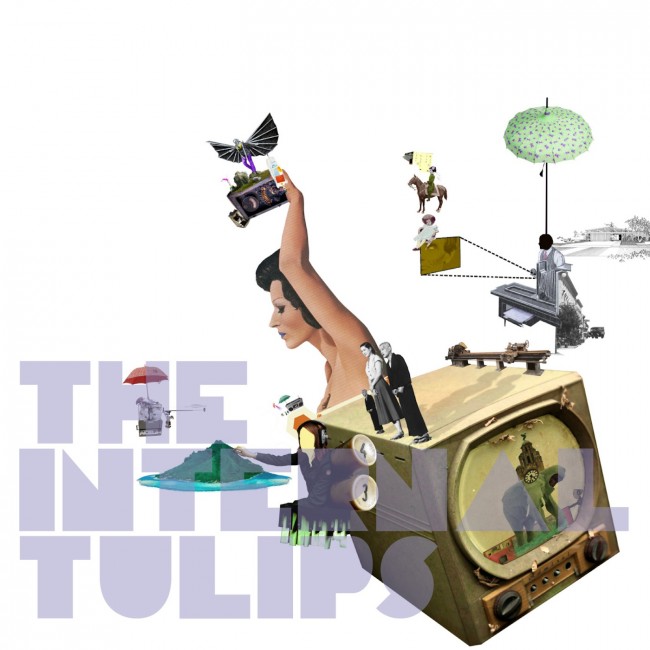 29-03-2010
Mislead Into A Field By A Deformed Deer
ZIQ266
Although Planet Mu is primarily known for cutting-edge material on the fringes of dance music, it's also consistently released interesting electronic pop from the likes of Capitol K, back in the late 90s, to Julian Fane, Leafcutter John, Sunken Foal and even Patrick Wolf more recently.
The Internal Tulips is a project from Brad Laner who was Electric Company and Personal Electronics and Alex Graham who is Lexaunculpt, they have a history in American Bands such as Medicine and Savage Republic but have also separately released electronic music on Planet Mu in the past.
Alex and Brad met in 1998. Brad was in retreat from a life playing guitar in noisy rock bands, publicly learning how to make electronic music. Alex was a rising star in the international electronic music scene, secretly harboring an epic fascination with The Beatles.
The two, realizing they had much to learn from one another, were determined to find a way to make music together. This took more than a few years to figure out, and it wasn't until the two conjured up the song "Arlie" in 2004 that the Internal Tulips' sound world began to congeal. A mutual fascination with melody and harmony as well as a serious disregard for the conventions of recording and composition marked the direction of the remaining work.
Alex and Brad pieced this record together at a glacial pace, one micron at a time. The devil is in the details.
The music has a Beach Boys/Brian Wilson/Beatles influenced vibe, but it manages to avoid being another exercise in retro comfort music, with the whole project having a very modern, psychedelic production, treating their slow burning but gently arranged Americana to unusual treatments that blur the layers between acoustic and electronic sounds, cutting and editing vocals and instruments and adding depth and clarity to the arrangements, giving them an extra sense of the dreamlike.
It's an album that feels immediately familiar; we're used to Grizzly Bear and the Fleet Foxes, bands you could superficially compare to Internal Tulips, but after a few listens the modern abstraction and production at the heart of the album will pull you in take you somewhere else.
01 1/2 Retarded Tuner Of Hurricanes
02 Bee Calmed
03 9 Tomorrows
04 Arlie
05 Dead Arm Blues #b510
06 Talking Hoshizaki Blues
07 Mr. Baby
08 Songbird
09 Parasol
10 Fixed Confidence
11 Long Thin Heart
12 Invalid Terrace
13 We Breathe