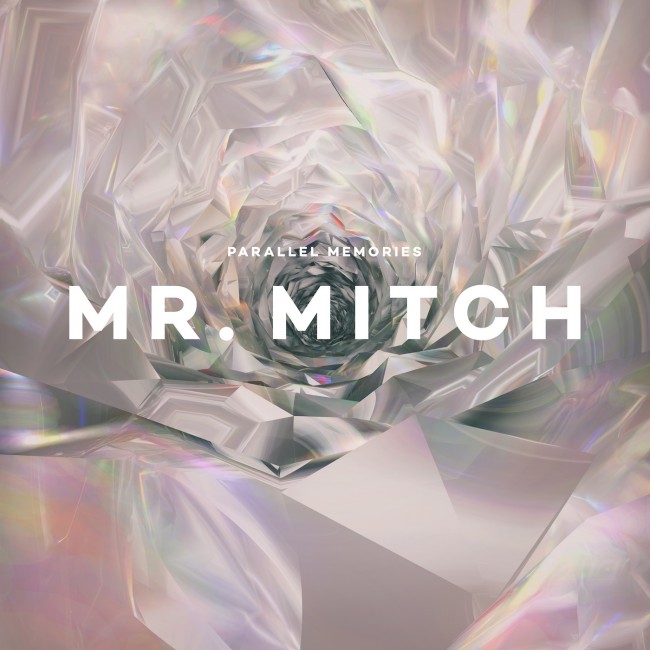 01-12-2014
Parallel Memories
ZIQ355
Mr. Mitch is one of a small group of producers who in the last few years have been re-imagining the decade-old genre of Grime. Miles Mitchell, a 26 year-old South East Londoner, started his own Gobstopper label back in 2010 after having his debut release on Butterz. Last year he started the flourishing Boxed 'Instrumental Grime' night alongside producers Slackk, Logos and Oil Gang. For Mr. Mitch, Grime has "…always been an experimental and progressive genre, taking elements of what came before it and pushing those boundaries to create something new".
His debut album is called 'Parallel Memories' and Miles has an intriguing story that explains that title. When listening to his tracks, he sees the same vivid scenes in his head each time he replays the music, often repeated snapshots of his life in various impossible scenarios or distorted situations. This made him think "What if the images I'm seeing are memories from an alternative version of me in a parallel dimension?" A question which reflects his vision of Grime too, as his instrumentals are informed by a quite personal and emotive alter-life, where Grime's famous minimalism gives way to a gentle subtlety and is imbued with a very different feeling to the brash aggression associated with the genre.
The album intro 'Afternoon After' is the bleary-eyed sound of the club the night before, broken down into swirling child-like synth melodies, coiling over flattened, but airy kick drums. 'The Night' follows, sounding like something Boards Of Canada might do if they came from S.E. London, its gorgeous flute melodies opening up gracefully over minimal rhythms and shifting static tones. 'Intense Faces' marks a shift in the energy to bassline, synth swoops and sharp claps, a child-like bleep tune playing out over the top. 'Don't Leave' switches the mood to one of sadness, its rising chords evolving over a repeated, slowed-down acapella. Elsewhere 'Sweet Boy Code', a collaboration with fellow Gobstopper artist Dark0, lets spacey kicks propel its gentle relaxed melodies over airy sampled vocals. The midpoint track 'Wandering Glaciers' twists Grime into what sounds like a tense piece of early electronica. Meanwhile 'Bullion' chops up a lumbering sample that sound like a marauding giant. The album finishes on 'Hot Air', with its drum pattern sounding like a slow heart beat and strange, backwards synths, it feels like a voyage around a body.
This is an album that deserves to find an audience who are willing to go on a journey into new areas with Grime.
01 Afternoon After
02 The Night
03 Intense Faces
04 Don't Leave
05 It Takes Hold OF You
06 Sweet Boy Code (ft. Dark0)
07 Wandering Glaciers
08 Feel (Don't Ask)
09 Bullion
10 Denial
11 Fly Soup
12 Hot Air