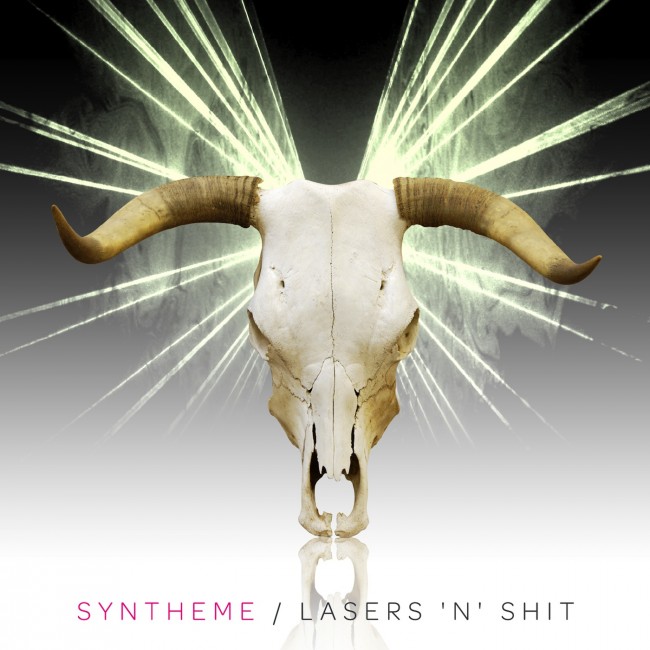 02-03-2009
Lasers 'n' Shit (Unmixed Vinyl Tracks)
ZIQ213V
Unmixed digital version of the album tracks featured on the vinyl. All the other tracks are available digitally on the other three Syntheme 12″s.
"Lasers 'n' Shit" marks the return of Syntheme back to Planet Mu. Following from the success of the Syntheme "Volume 1" (Planet µ), and "Lov3" on the Weme label, there has been much talk on various forums as to the identity of Syntheme; but one thing is sure, whomsoever it is, they sho' know their acid etc.
Lasers 'n' Shit. Well, the title says what to expect, giving you line after line of funky 303 bass to the beat of thumping analogue drums. The opening track "Mimtro" sets the scene with dreamy female vocals reminiscent of the good old days when IDM was fresh and new. (And wasn't called IDM -mike). By the time "Red" drops on track three you are into a full-blown Acid disco assault instantly making you feel like donning a Smiley T-shirt and pair of roller skates.
When it's all over and time to go home you come to realise that this album has more catchy melodies than you can shake a stick at and more bounce than any hair care product can offer you.
01 Mimtro
02 Wazpz
03 Csiris
04 Scotch paper
05 144a Acacia Overdrive
06 FabaceaeCPea
07 Thraqqqwa
08 Mexicone