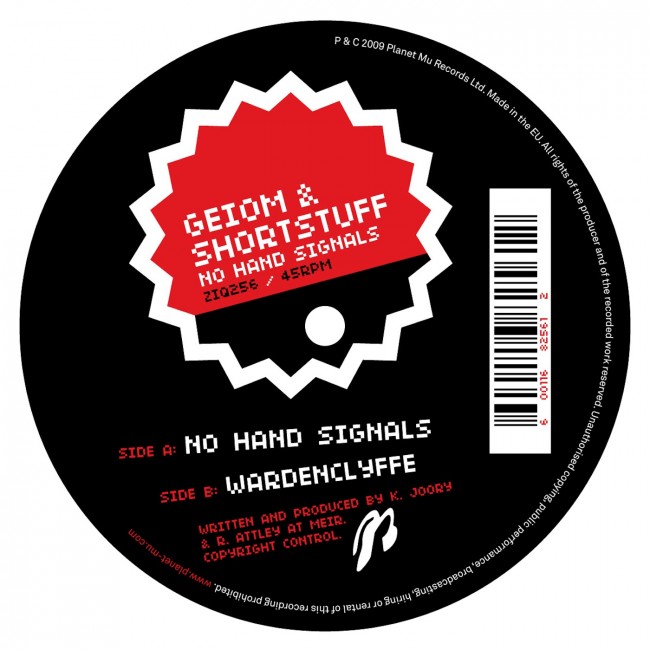 30-11-2009
No Hand Signals
ZIQ256
Nottingham based Producers of note Geiom and Shortstuff do something very special here for Planet Mu in the form of this two track single that manages to pour a huge amount of innovation into a short space of time.
'No Hand Signals' works dizzy arabic synths, reminiscent of early Black Dog into a melodic hyper-rhythmic dubstep workout with lots of detailed breakdowns and wormholes. It's a first for dubstep, which has never gone this far out melodically and still made a track that's also this catchy.
'Wardenclyffe' on the flip is clearly inspired by funky house's rhythmic inventions, and comes in at a slower bpm.  A tense, squidgy synth melody unfolds over a tough soca style beat that develops and stutters in reaction.
Two tracks that simply sound like no others and are better for it.
01 No Hand Signals
02 Wardenclyffe